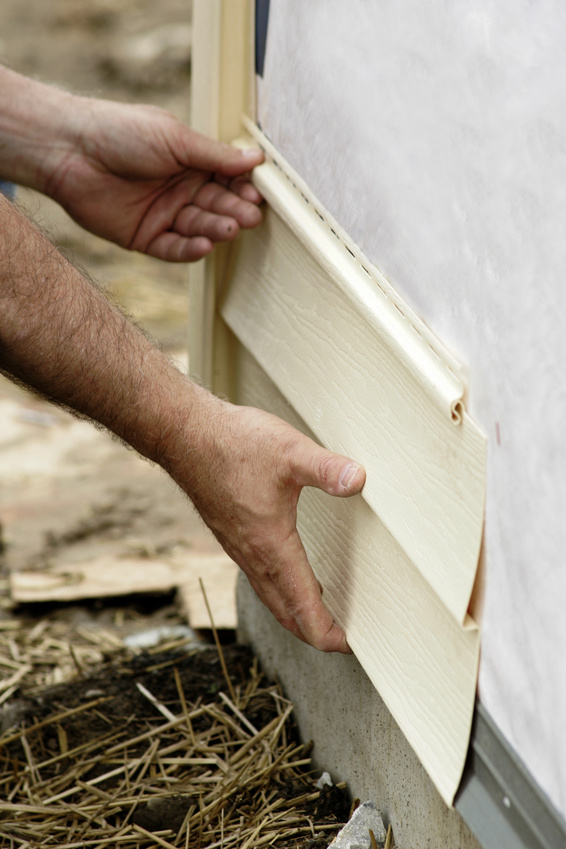 20 Feb

Two Compelling Reasons To Choose Vinyl Siding

At one point in time, a painted home was quaint and, in a way, perhaps embodied the essence of what it means to be American. While Americans still value good, old-fashioned hard work, like painting homes and fences, often it is just not practical. Painted wood is not especially hardy. Paint curls and peels up at the edges. Light colors get dirty. Painted wooden homes need constant maintenance, and that doesn't make life particularly easy for the average U.S. man or woman, who is constantly on-the-go.

Thankfully, wooden houses — or, in particular — wood exteriors or siding is becoming less and less popular. Vinyl siding is a much more efficient option. Let's look at why.

Durability And Versatility All-In-One
Vinyl or fiber-cement siding "comes in a wide range of colors and styles that resemble conventional siding materials, notably stucco, cedar shingles, and wood clapboards," according to Mother Earth News. If you need another reason to justify vinyl siding installation costs, it can — in many cases — also be easily painted, if you want or need a change of scenery. What sets it apart from wood?

First of all, while you can paint most kinds for a new look, you certainly don't have to. Current colors and designs will not chip or fade. Wet wood, of course, can rot. One obvious advantage of vinyl siding and vinyl siding trim installation is that it will not rot under any conditions.

Convenient And Eco-Friendly
Vinyl house siding installation will last for years and years (40 on average), and it requires little (if any) maintenance. That means using less water, using less paint — all of that. In other words, it will require very little effort on your part, and the lack of resources necessary to keep it up will save help save the environment at the same time, too.

Vinyl siding installation costs are more than worth it. The efficient siding will save you time and headaches, and it will also look great for years to come.