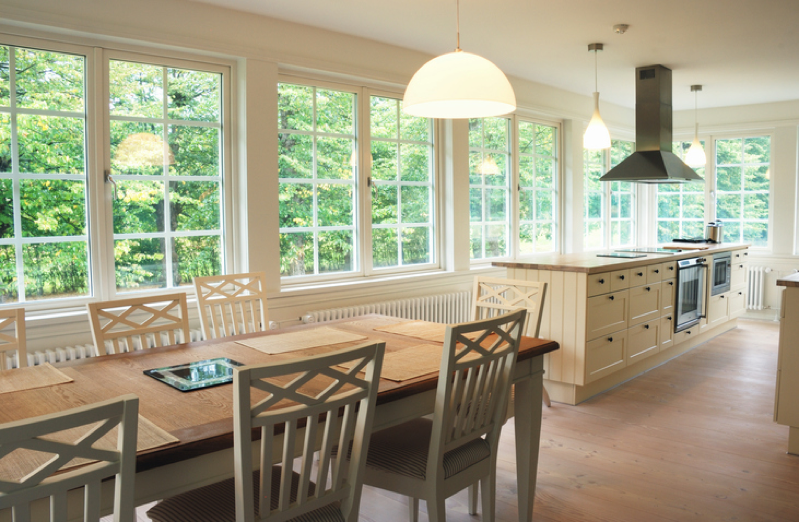 10 Apr

Save Energy with New Windows

Here in the Palatine area, we can experience temperature extremes. Our winters are some of the coldest in the country. But, that doesn't mean that our summers don't feature some sweltering hot days. Both can do a big number on your electric bill. If you are tired of feeling the cold seep in through your windows while you turn up the heat to counteract it, it may be time for new windows on your home.
How much can you save?
Modern Energy Star windows can provide significant annual savings. According to the federal Energy Star site, if you are going from single-paned windows to Energy Star qualified double panes, the average savings is $377 every year. Even going from older to newer double-pane or triple-pane glass can yield savings of around $78 per year.
Beyond the savings, newer, better insulated windows will just make you feel more comfortable. Is your bed near a window? Waking up to feel cold radiating in is not an ideal way to start your day. Today's warm edge technologies keep cold from conducting through the glass to the inside of your home. With newer windows, you will avoid these drafts and feel more comfortable in your home.
What is involved in installing new windows?
We use two main methods of window installation. If you are looking for a complete window replacement, we can do what is known as prime installation. With prime installation, the entire window frame is removed. This is the type of replacement that is appropriate if you are experiencing window leaks or if you want to change window frame styles. It can even be used to increase a window size or add a window where you did not have one before.
If you have existing wood frame windows that you want to preserve, insert installation is another option. It can help you modernize historical wood frames while keeping their characteristic look. With this style of window installation, we remove the existing sashes and jamb liners, then manufacture a new window to fit into the window frame. The frame is then thoroughly sealed to ensure that you experience fewer drafts and that the elements stay out.
Aspen Exterior is the window replacement service Palatine customers trust. We have a number of window styles available for you to see in our spacious show room. Stop in today to take a look at what's available and to discuss which window options are the best for your home.