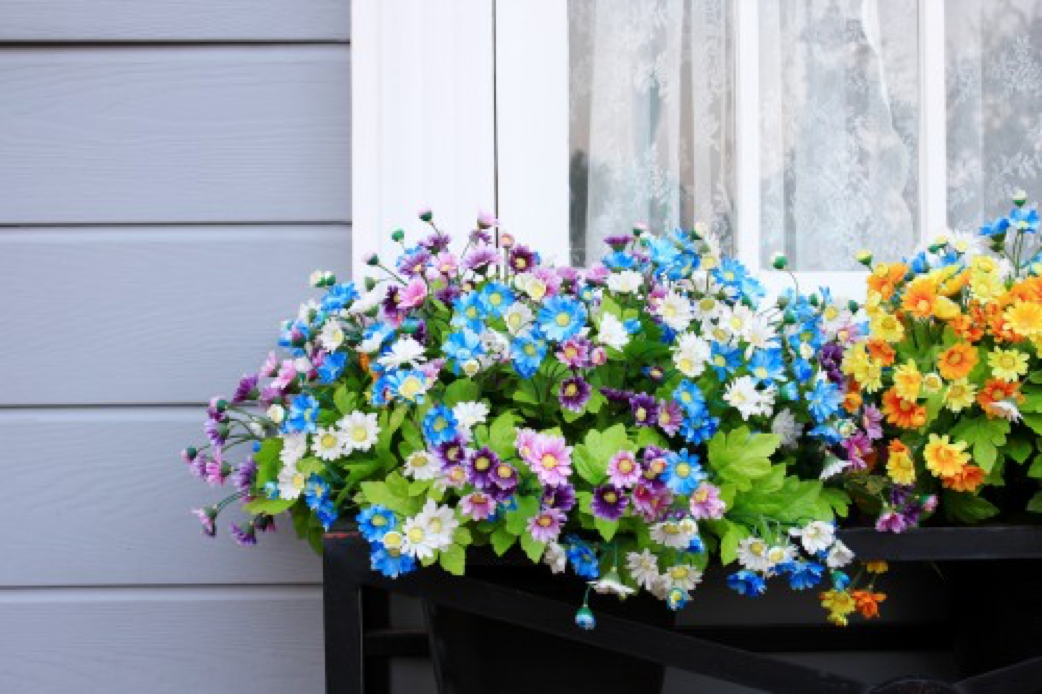 18 Jun

How Window Boxes Bring Color and Interest to Your Home

Window boxes are as easy to maintain as any other potted plants but have much more visual appeal. A well-composed window box allows you to enjoy mini-landscapes from both indoors and out. Thinking of adding a couple to your Chicagoland home? Keep these tips in mind:
1. Make sure it's properly installed.
The right way to install your window box depends on the material of the exterior walls of your home. The boxes will be hung on brackets that are attached to your house. With siding or cedar shake, you'll need to anchor the window box with wood screws. Stucco, brick and concrete require the use of masonry drills and screws. Whatever attachments you use will need to be strong enough to support the weight of the boxes and their contents.
2. Install proper drainage.
The right drainage will keep your plants healthy and prevent moisture from the window box from damaging your windows or walls. Drainage holes paired with pea gravel can ensure that your plants do not drown.
3. Use a variety of plants.
A box with a few daisies or geraniums is nice, but there are many more interesting plants you can use instead. Consider mixing several together for a dramatic look. A mix of tall plants, medium plants and ones that cascade over the side look great together.
4. Consider a few fragrant additions.
Sweetly scented flowers allow you to enjoy their perfume every time you open up the window. There are a number of cultivars of jasmine, for instance, that will grow in Illinois's cool climate.
5. Feed your plants regularly.
Like all container gardens, window boxes should be fed regularly. Organic material like coffee grounds and egg shells can provide a slow trickle of lasting nutrition. There is a wide array of organic and conventional fertilizers that can be used to provide occasional pick me ups for your plants. Follow the label instructions the ensure that you are giving the plants exactly what they need.
No matter what you choose for your window box planters, you'll increase your enjoyment of your home all season long. Do the windows themselves need an update? Get in touch with us today. Our window contractors do installations in Palatine, Arlington Heights, Mt Prospect, Hoffman Estate, Lake Zurich, Schaumburg and the surrounding areas. We can discuss the best windows for your house to give it a fresh new look, better insulation and the durability you need.