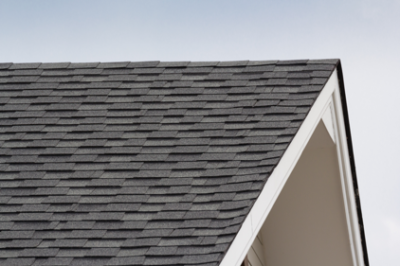 18 Jan

Benefits of Having a Professional Roof Inspection to Assess Storm Damage

Roof damage is one of the worst effects that a storm can have on your home. Your home's roof is one of the most difficult and expensive things to repair after a storm, and it's not something that you want to tackle yourself. After all, your home's roof provides the invaluable benefits of insulation, style, and protecting you from the elements. While you may think that you can assess storm damage to your roof on your own, the reality is that it's a difficult and time-consuming process that is best left to professionals, such as those at Aspen Exterior Company. Our professional roofing contractors will inform you of the exact issues with your roof, along with the various possible solutions and costs. 
Dangers of Doing it Yourself
Here in the Palatine area, we're subject to all sorts of storms that can potentially cause damage, including hail, wind, and even tornados. No matter what type of storm has damaged your roof, you may be tempted to climb up on the ladder and inspect it yourself. If this is something you're considering, you may want to think again, because, first of all, this can be extremely dangerous. If your roof has suffered structural damage, it could be unstable and even collapse if it's subject to extra weight standing on top of it.
Of course, there's also the fact that you might not know what you're looking for. When assessing a roof for damage, there are a lot of different things that you'll be looking for, and especially if you're doing this inspection in inclement weather, it's best to leave it to a professional who has been doing this work for years.
Trusted Palatine Roofing Contractor
Here at Aspen Exterior Company, we specialize in roofing installation and post-storm inspections. We have a highly-qualified and experienced team of roofing contractors who will be happy to pay a visit to your home and give you the rundown of your roof's issues. One important thing about roofing is the fact that different types of storms can leave varying degrees of damage on different types of roofs. For instance, a roof with wooden shingles won't suffer the same type of hail damage as a roof with metal or concrete tiles.
Looking at hail damage specifically, our contractors find that the severity of hail damage depends on several factors, including hail size, hail density, and hail shape, as well as type of roofing materials, age of roofing materials, roof slope, and quality of construction. Simply put, your roof is too important, and there are too many ins and outs that come with post-storm roofing inspections to rely on yourself for this type of work.
Contact Us Today
If your home has suffered storm damage, have one of our expert roofing contractors head over for an inspection. Even if the damage seems minor, it's best to play it safe, because a damaged roof can lead to further issues with your home.
Aspen Exterior Company has more than 36 years of experience working with residential homes in the Chicagoland area. We've consistently won the Daily Herald Readers' Choice Award, we're A+ rated by the Better Business Bureau, and we give you a 10-year warranty on labor. Contact us today for an inspection.