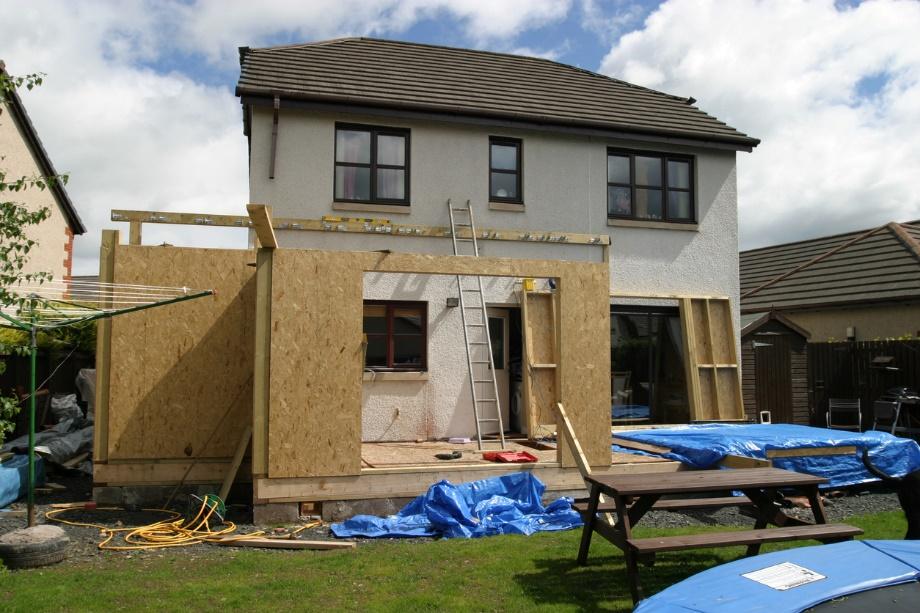 19 Feb

6 Questions to Ask Before Hiring a Home Exterior Remodeling Company

Maybe you're thinking about remodeling the exterior of your home? If so, you would be best served by making use of the services of a professional contractor.

But this isn't to say that just any contractor will do. Home exterior remodeling companies are not created equally. You need to do your research in order to ensure that you choose one worth its salt.

Part of doing your research is asking questions to perspective companies. Here are 6 questions to ask before hiring a home exterior remodeling company.
"Are You Licensed?"
Perhaps the most important question to ask before hiring a remodeling company is whether or not it's equipped with the proper licensing.
When it comes to home exterior remodeling, look out for licenses and certificates such as the Mastic Elite Contractor license, the Master Shingle Applicator License, and the VSI Certified Installer License. You should also make sure that the company is Better Business Bureau accredited.
A business with these licenses essentially shows itself as a legitimate company that will do professional work.
"Do You Have the Appropriate Insurance?"
It's also necessary that the company your hire carries the proper insurances for performing construction work. If the company you hire isn't properly insured, you could be on the hook for damages to your home as well as injuries to workers on your property.
At the very least, the company you hire should have both liability insurance and worker's compensation insurance. Any insurance beyond those two are a welcome bonus.
"Will You Secure Necessary Permits for the Project?"
Depending on where you live and on what is being done to your home, you may need to secure permits from your city in order to have any remodeling work done.  
Whereas some exterior home remodeling companies will secure these permits for you, others will not. If they don't, you'll have to go through the trouble of doing it yourself. Ideally, you'll choose a company that will handle all of the permit work itself.
"How Long Will it Take You to Finish the Project?"
When a company is performing construction work on the exterior of your home, it impedes your ability to use the rest of your property. For this reason, you want to be sure of how long it will take a specific company to finish your project.
You don't want to be surprised by a project taking a full week when you thought it would only take 3 days.
"Can I Get an Estimate for the Project?"
Never, under any circumstance, hire an exterior remodeling company without first receiving an estimate of the work which is to be done. Different companies will charge different rates, and there's no way of knowing just how much a specific company will charge you for a specific project.
Getting a ballpark estimate will allow you to budget adequately, and will also allow you to compare different companies against each other.
"Can I See Some Examples of Your Work?"
There's no better indicator of the quality of work you'll receive from a company than examples of said company's previous work. If a company can't show you any examples of its previous work, you shouldn't even think about giving it any money.
There are too many reputable companies with documented work on hand to waste your money on one which can't show you what it can do for you.
Interested in Hiring a Home Exterior Remodeling Company in Chicago?
If you've arrived at this page, it's probably because you're interested in hiring a home exterior remodeling company. If you live in the Chicago area, you've found a reliable one.
Aspen Exterior Company has been in the business of home exterior remodeling since 1978, and knows exactly how to give your home that special aesthetic you're looking for. With an A+ rating from the Better Business Bureau, we have also been given an Angie's List Super Service Award.
Contact us right now to begin benefitting from our award-winning work!