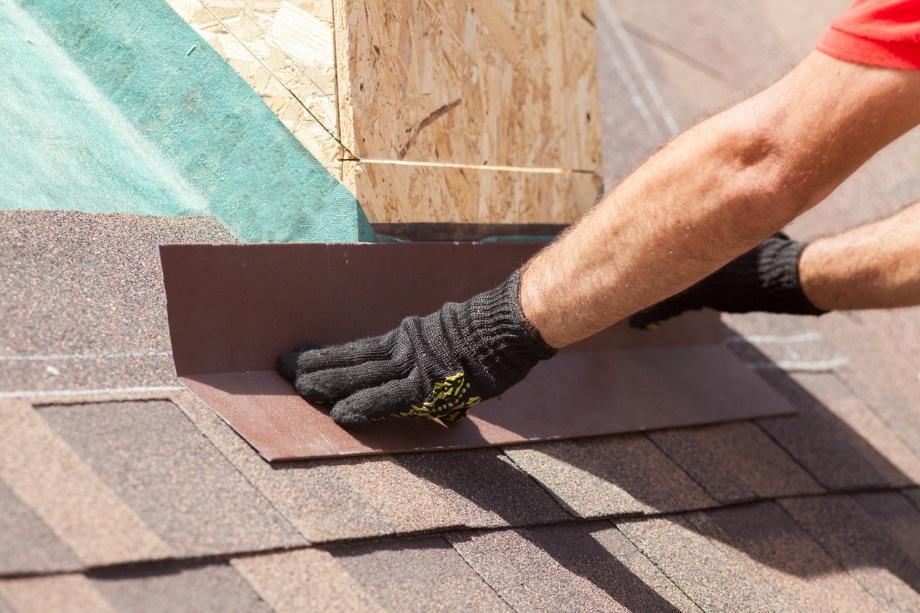 12 Mar

Should You Hire a Roofing Company or Do the Job Yourself?

Regardless of whether you've got asphalt, modified, or cedar shake shingles on your roof, they will eventually start to break down. Whether they deteriorate naturally or are destroyed by storm damage, they will eventually need to be replaced, repaired, or patched.

Maybe your shingles have reached their limit, and you're thinking about replacing them? Perhaps you're thinking about doing the job yourself? 

While doing the job yourself is certainly a viable option, it might not necessarily be the ideal option for you. You might instead opt to hire a roofing company. Let's compare the two options, shall we?
Reasons to Hire a Roofing Company
Professional-Level Work
If you've got no roofing experience on your side, it's highly unlikely that you'll be able to install shingles in the same manner as a professional roofing company.
There is a great deal that goes into adequately roofing a house. In most cases, shingles are not the only materials needed. Waterproofing membranes and other miscellaneous materials also need to be laid down in order to protect against the elements as much as possible.
A professional company which is well-versed in the process will ensure that your roof is installed in the correct manner, lending it its optimal aesthetic and functionality.
No Risk of Injury
It might seem obvious, but working on a roof poses a number of dangers. Not only are you vulnerable to distant falls, you're also capable of hurting yourself with various different tools.
If you hurt yourself while working on your roof, you'll be entirely responsible for any medical bills that come your way. Should a serious injury occur (there is a possibility), you could be on the hook for thousands of dollars.
By bringing in a contractor, you can entirely separate yourself from the work, entirely eliminating the chance of injury.
Quick Work
There's no way around it: roofing an entire home is a time-consuming process. This is doubly true if you've only got a few different people working with you. It's triply true if you've only got limited roofing experience.
Professional roofers, however, can come in and get the job done relatively quickly. In most cases, it won't take any more than a few days for professionals to get a roof installed entirely. For most typical residential properties, it shouldn't take any more than a day.
Work is Insured
Perhaps the best reason to hire a roofing contractor is that the work and damages will be insured. Any roofing company worth its salt will carry liability insurance, covering not only the work that is done, but any inadvertent destruction that is carried out as well.
If you attempt to roof your home yourself, you will be entirely liable for all materials and damages. Should any unintended destruction occur, you will be paying for it out of your pocket.
Unless you've got a wealth of experience in roofing, you would be best-served by leaving the job to the insured professionals.
Reasons to Do the Job Yourself
Potentially Cheaper
Unless you love the feeling of laying shingles and hammering nails, the only reason to roof your house on your own is to save money. However, in some cases, even if you do roof your home on your own, you can still end up spending more money than you would have if you had hired a roofing contractor.
If you're not well-versed in the roofing process, there's a decent chance that you'll waste some of your materials. The more materials you waste, the more money you waste. Plus, as was mentioned above, if you suffer any injuries or cause any damage, you will be on the hook financially.
Hiring a professional roofer will allow you to pay an established price, ensuring that you don't go over your budget.
Looking to Hire a Roofing Company in the Chicago Area?
Have you opted to hire a roofing company to do the job? If so, and if you live in the Mt Prospect area, we here at Aspen Exterior Company are the people to call.
In business since 1978, we have been reliably roofing Chicago homes for 4 decades. Our team of experienced installers supplies professional and quick work which will have your home back to normal in no time.
Contact us today to get started!