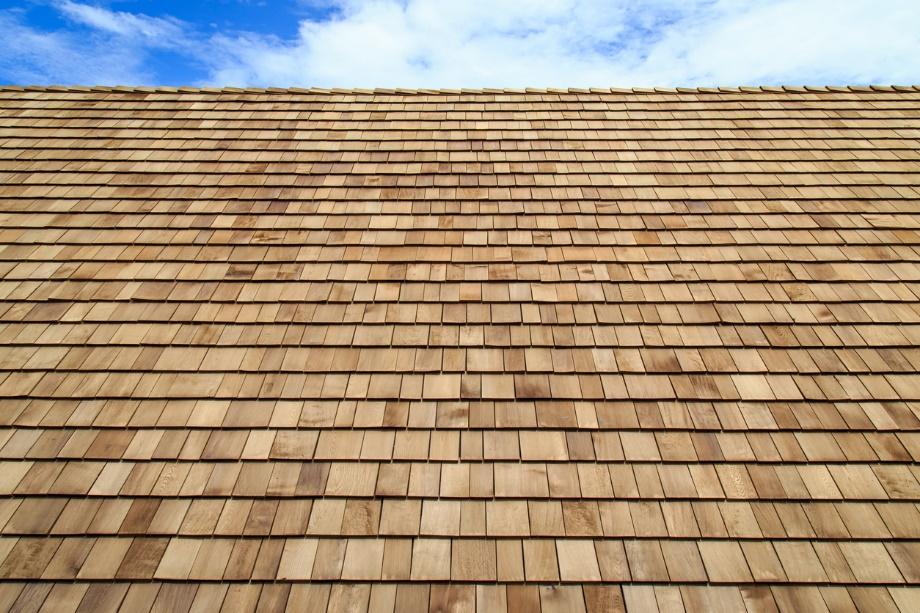 19 Mar

Asphalt vs Cedar Shake Shingles: Which is the Better Option for You?

When it comes to houses, shingles are vitally important. Not only do they provide an attractive aesthetic to a home, they also ensure that the home is protected from the elements. For this reason, you must be sure that your shingles are continuing to thrive.

Does it appear that your shingles are worn out or outdated? If so, you should be getting ready for a change. 

There are shingles of all kinds available, but perhaps you've narrowed your options down to asphalt and cedar shakes. Maybe you need a little help deciding which is the best option for you? If so, you've come to the right place.
Asphalt vs Cedar Shake Shingles
Asphalt Shingles
Pros
Very affordable
If you're searching for the most affordable shingle option there is, you're looking for asphalt shingles. Not only do these shingles carry a low upfront cost, they're exceedingly cheap to maintain as well.
Low-maintenance
In addition to being very affordable, asphalt shingles are also very easy to maintain. As long as they avoid raging and destructive storms, asphalt shingles should thrive.
It should be noted, however, that asphalt shingles tend to attract algae. While these algae will have little effect on the overall functionality of the shingles, it will affect their appearance. A cleaning might be needed every few years.
Available in a Bevy of Styles
Regardless of what color you're looking for, you should be able to find asphalt shingles which carry it. Asphalt shingles are available in an astounding number of styles and colors. It doesn't matter whether you want green, black, red, or yellow. You can get it with asphalt shingles.
Cons
Lack Durability
While they're not exactly weak, asphalt shingles aren't exactly strong either. If they can avoid wind and collision trauma, there's no reason that asphalt shingles can't hold up for 20 to 30 years. The problem is that they're fairly easily manipulated by all types of trauma.
Susceptible to Storm Damage
Generally, when asphalt shingles meet their demise, it's because they're assaulted by storms. High winds and heavy rains can rip asphalt shingles right off of your roof, necessitating that they be replaced so as to keep water from leaking down into your home.
Cedar Shake Shingles
Pros
Very Durable
If properly maintained, cedar shakes are about as durable as roofing materials come. Not only are they hard enough to withstand collision trauma, they're heavy enough to withstand storm damage.
Aesthetically Pleasing
While cedar shakes aren't available in as many colors as asphalt shingles, they do offer a very unique and elegant aesthetic to any home which they adorn. If you want your home to stand out amongst the others in the neighborhood, cedar shake shingles will do the trick.
Energy Efficient
One of the major perks of cedar shakes is their energy efficiency. This roofing material offers superb insulative qualities, ensuring that hot and cold air cannot leak in and out of your home. Because it's so energy efficient, it results in more affordable energy bills.
Cons
Susceptible to Rot
If not properly maintained, cedar shakes are very susceptible to rot. They must be stained and finished on a regular basis in order to resist the negative effects of moisture.
Expensive
When compared to other roofing materials, cedar shakes are on the expensive side. This is true not only with their upfront costs, but with their maintenance costs as well. If you're going to opt for cedar shakes, you'd better have the budget to back it up.
Asphalt vs Cedar Shake Shingles: What is Your Choice?  
Have you chosen your winner in the bout of asphalt vs cedar shake shingles? Are you ready to install these shingles on your roof? If so, and if you live in the Glenview area, we here at Aspen Exterior can help.
Our team of experienced installers is well-versed in the roofing process, and will supply a seamless installation process.
Contact us today to get started!