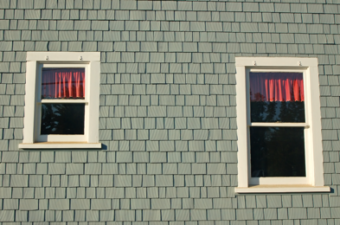 22 Jun

What is the Best Type of Siding for Your Long Grove Home?

Not only does siding have a huge impact on a home's aesthetic, it has a huge impact on a home's functionality as well. In essence, siding is a key part of any home.

Perhaps you're thinking about installing new siding, but aren't sure of which type would best suit your situation? In general, there are three different types of siding: wood, fiber cement, and vinyl. Each type has different characteristics.

While some types of siding are preferable to one group of people, other types of siding are preferable to other groups of people. Read on to discover the best type of siding for you.
Shopping on a Budget
Trying to buy siding on a limited budget? If so, you would be best served by vinyl siding. Because of its affordable price, vinyl siding is the most commonly used siding in the world.
While it's not as durable as wood or fiber cement siding, it still does carry a number of benefits. In addition to being very low-maintenance, it's also exceedingly easy to install. Not to mention, it's available in a variety of colors.
Though vinyl siding has developed a reputation over the years of having poor insulative qualities, it is now engineered to provide above average insulation. If you're looking to get a great bang for your buck, vinyl is the way to go.
Seeking a Unique Look
Perhaps you're looking for a siding that will stand out from the siding on your neighbors' houses? If so, you would be best served by wood siding.
Cedar wood siding packs a natural aesthetic that you just can't get with fiber cement or vinyl. While it can be painted essentially any color, it typically presents fairly well when simply stained.
Be warned, however. While wood siding is very durable, it's only very durable if properly maintained. Regular staining will be needed to keep it thriving.
Looking for Durability
When it comes to durability, fiber cement and wood siding are nearly equals. Both types of siding will generally provide you with about 20 years of high quality use.
However, it should be noted that fiber cement will provide this longevity without much maintenance needing to be carried out. Wood siding, on the other hand, will require a good deal of maintenance. In the end, the choice comes down to how much work you're willing to put in.
Low-maintenance Options
If you're looking to avoid maintenance on your siding as much as possible, it's recommended that you opt for either fiber cement or vinyl siding. With the exception of basic cleaning (fiber cement might require the occasional touch up as well), these types of siding require essentially no maintenance.
Wood siding, on the other hand, must be stained and finished on a regular basis. Wood is a high-maintenance material when used for these purposes.
Looking to Lower Energy Bills
Looking for the type siding that will insulate your home as much as possible? The truth of the matter is that, these days, all types of siding provide excellent insulation.
However, you'll generally get the best insulation out of wood siding. Because it's thicker than the other two materials, it does a terrific job of keeping out heat and cold.
Looking for Siding Installation in Long Grove, Illinois?
Have you made your choice? Looking for siding installation in Long Grove, Illinois? If so, we here at Aspen Exterior Company are the people to see.
We've been installing siding in the Long Grove area since 1978, all the while offering superb customer service. Our team of installers is beyond ready to install the siding of your choice on your home.
Contact us today to discuss your needs!