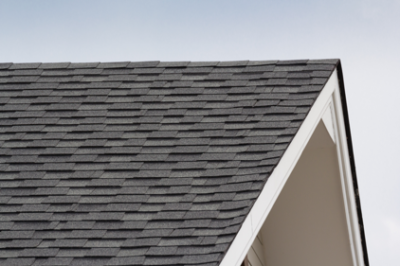 30 Jun

What to Consider When Choosing a Roofing Contractor in Palatine, Illinois

At some point, the materials which cover your roof will start to go bad. What should you do when this day comes? You should call in a roofing contractor in Palatine for a roofing replacement.

However, you shouldn't just call in any roofing contractor. You want to make sure that you're hiring a roofing company that is local, professional and experienced. How do you ensure that this happens? By carefully reviewing their credentials.

This is what you need to consider when choosing a roofing contractor in Palatine, Illinois.
Experience
It's of utmost importance that the roofing contractor you hire has a decent amount of experience under their belt. A contractor with experience will have successfully roofed a significant number of different houses with a number of different materials, demonstrating competency.
While a rookie roofer might be able to get the job done successfully, you don't want to put your money and time on the line for someone who has not yet proven him or herself. Choose a roofer who has a minimum of 2 years of proven experience.
Insurance
Something you need to be absolutely certain of is that the roofing contractor you're hiring is insured. If you use a roofer who is uninsured, you can be responsible for any damages which occur to, and on your property.
At the very least, the roofer should have general liability and workers' compensation insurance. Those who don't have these insurances should not be hired.
Licensure
In the state of Illinois, it is required that commercial roofing contractors obtain a roofing license. If your prospective roofer does not have such a license, he or she is working illegally, and you should avoid their services at all costs.
Any additional licenses or certifications which a roofing contractor possesses are a bonus.
Quality of Past Work
Before you allow a contractor to do any work on your roof, it's highly recommended that you do something to get an idea of his or her past work. Any reputable roofing contractor will have a photo gallery available which you can peruse.
If a prospective contractor can't show you any photos of past work, you should look elsewhere. In addition to photos of past projects, you should also secure recommendations.
Subcontractors
Something you must be cognizant of when hiring a roofing contractor is that he or she might use sub-contractors to help complete the project. There's nothing wrong with this, but there's a chance that you might not be comfortable with it. Ensure that you're comfortable with the working style of your chosen contractor and any potential sub-contractors.
Warranties
Another thing you'll want to consider when hiring a roofing contractor is guarantees and warranties. Many contractors will offer warranties on labor as well as on materials, essentially ensuring their work for a designated amount of time. It's highly recommended that you choose a contractor which offers such agreements.
Cost
In general, all roofing contractors charge different amounts for any given service. These differences may be due to materials and other costs that are associated with the job. For this reason, it's absolutely necessary that you get a detailed written estimate of the work to be done. Having written estimates will allow you to appropriately compare project bids. In addition, having a written estimate will allow you to avoid any surprise bills which could come your way in the future.
Hire a Reputable Roofing Contractor in Palatine, Illinois
In need of a roofing replacement? Looking to hire a reputable roofing company in Palatine, Illinois? If so, we here at Aspen Exterior Company are the people to call.
We've been installing new roofs in the Palatine area since 1978, and we've offered nothing but exceptional service to our many customers. We look forward to serving you.
Contact us today to get started!