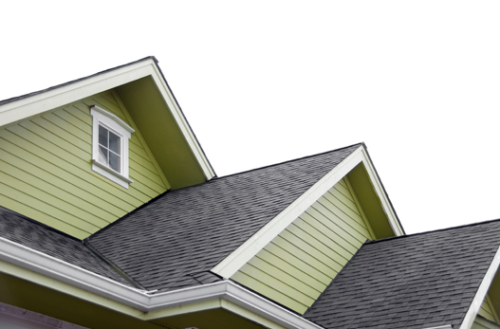 07 Jul

A Review of Roofing Materials in Long Grove, Illinois

Perhaps you're building a new house? Maybe your current home has experienced some wear and tear? Whatever the case may be, you are in need of new roofing materials in Long Grove, Illinois.

The question is: what type of roofing material should you utilize? What type of roofing material best suits your purposes?

When it comes to homes, there are three primary roofing materials to utilize. These include asphalt shingles, modified shingles, and cedar shake shingles. Let's discuss the advantages and downsides of each so that you can make an informed decision.
Asphalt Shingles
By far, the most commonly used residential roofing material in the United States is asphalt shingles. The reason for this is simple: asphalt shingles are inexpensive.
However, this isn't to say that asphalt shingles are of low quality. In most cases, you can expect them to thrive for at least 15 years. The only way they wouldn't thrive for this duration of time is if they are adversely affected by either physical trauma or storm damage. Wind storms, in particular, can often rip asphalt shingles from roofs.
While asphalt shingles aren't known for providing exceptional insulation or moisture protection, they're still very effective. For their price, they get the job done in an efficient manner.
These types of shingles are available in a variety of different colors. Whether you're looking for red shingles, brown shingles, black, gray, or otherwise, asphalt shingles generally come in the colors you're looking for.
Modified Shingles
If you're looking for a very effective roofing material at a reasonable price, you would be well served by modified shingles. Made out of a combination of asphalt and polymers, these shingles provide terrific durability at a cost that won't break the bank.
Whereas asphalt shingles will typically thrive for up to 15 years, modified shingles will typically thrive for 15 to 20 years. Not only are they heavier than asphalt shingles, they're tougher as well, making them better equipped to handle storm damage and physical trauma.
In terms of insulation and moisture protection, modified shingles are above average. They aren't quite on the level of cedar shake shingles, but they are beyond passable.
Like asphalt shingles, modified shingles are available in just about any color you could desire. Regardless of whether you're looking for red, black, gray, or otherwise, you will find what you are looking for.
Cedar Shake Shingles
Regarded by many as the elite residential roofing material, cedar shake shingles possess an aesthetic that is entirely different from asphalt or modified shingles. There is an elegant look and style to them, which will certainly make your home stand out amongst others in the neighborhood.
While these shingles are typically more expensive, they are designed to hold up for a very long period of time. In most cases, they will thrive for 20 to 25 years. Tougher and heavier than asphalt or modified shingles, they are rarely affected by physical trauma or inclement weather.
Cedar shake shingles provide terrific insulation, more so than both modified and asphalt shingles. They also provide superb moisture protection, overlapping so as to close up any and all gaps that could allow in water. Despite its durability and lifespan, cedar shake shingles will require some maintenance.
Looking for a Reputable Roofing Contractor in Long Grove?
Due to the risks associated with installing a roof, it's highly advised that you utilize the services of a professional roofing contractor. Are you looking for a reputable roofing contractor in Long Grove, Illinois? If so, we here at Aspen Exterior Company are the people to see.
We've been roofing Long Grove area homes for 40 years, offering nothing short of impeccable service every step of the way. We'll have your roof looking like new in no time.
Contact us today to get started!