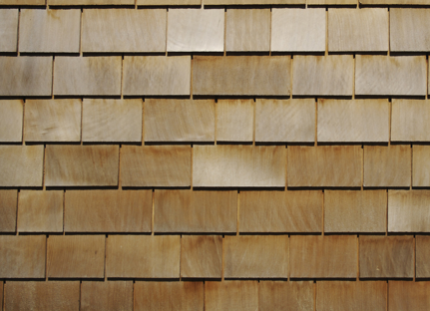 15 Jul

Choosing a New Siding in Mount Prospect, Illinois

Are you building a home from scratch? Is your current home's siding cracked and deteriorated? If so, you are probably on the search for new siding in Mount Prospect, Illinois.

In general, there are three common types of siding to choose from. These include vinyl, fiber cement, and cedar. The question is: which type of siding is the best for you and your home?

Let's discuss each so that you can decide for yourself, shall we?
Vinyl
Vinyl siding is the most popular siding in the United States. The reason for this likely has to do with price. Compared to other types of siding, vinyl siding is more affordable option.
However, this doesn't necessarily mean that vinyl siding is lacking in other areas. While it's not as durable as fiber cement or cedar siding, it's still durable enough to last a couple of decades. The same goes for its strength. While it isn't as tough as fiber cement or cedar, it can still withstand quite a bit of abuse.
Depending on the type you purchase, vinyl siding can offer anywhere from average to exceptional insulation. This will depend upon whether or not it's equipped with foam inlays.
As far as aesthetics go, vinyl is typically rated at the bottom of the totem pole. While its colors are more vast than in years past, it still possesses a "look and feel" which some describe as "flimsy."
Fiber Cement
Fiber cement siding is made out of wood pulp and cement. Its combination of ingredients allows it to offer excellent durability at a reasonable price. In most cases, fiber cement siding will hold up for 25 to 30 years.
In terms of insulation, fiber cement is right on par with vinyl. Depending upon whether or not it contains foam inlays, it can offer anywhere from good insulation to fantastic insulation.
Aesthetically, fiber cement is typically rated a step above vinyl siding. Designed to have the appearance of wood, it carries an elegance which will often allow your house to stand out amongst other houses. Available in a variety of different colors, there is sure to be a fiber cement aesthetic which meets your standards.
Cedar
Typically, those who utilize cedar siding do so because they want their house to possess an elegant and classy aesthetic. While aesthetics are subjective, many consider cedar siding to be the most visually appealing option.
However, aesthetics are not all that cedar siding has to offer. Cedar siding is tough, durable, insulative, and effective, capable of thriving for up to 50 years with proper maintenance.
While it does have the longest lifespan of the three options, it should be noted that cedar siding can be expensive. In fact, when compared to vinyl and fiber cement sidings, it's not even close; cedar siding is substantially more expensive.
Seeking Siding Replacement Services in Mount Prospect?
DIY siding project are often difficult and time consuming, which is why many homeowners rely on the services of a home exterior remodeling company. If you are interested in utilizing a siding replacement service in Mount Prospect, Illinois, Aspen Exterior is the company to call.
Our team of experts are well-versed in the process of siding installation, having installed siding on many homes throughout the Mount Prospect area. It would be our honor to do the same for your home. Call today for a free consultation or drop by our state-of-the-art showroom to learn more about all your options. For over 40 years, the residents and businesses of Mount Prospect have trusted us with all their siding contractor needs.
Contact us today to schedule an appointment!