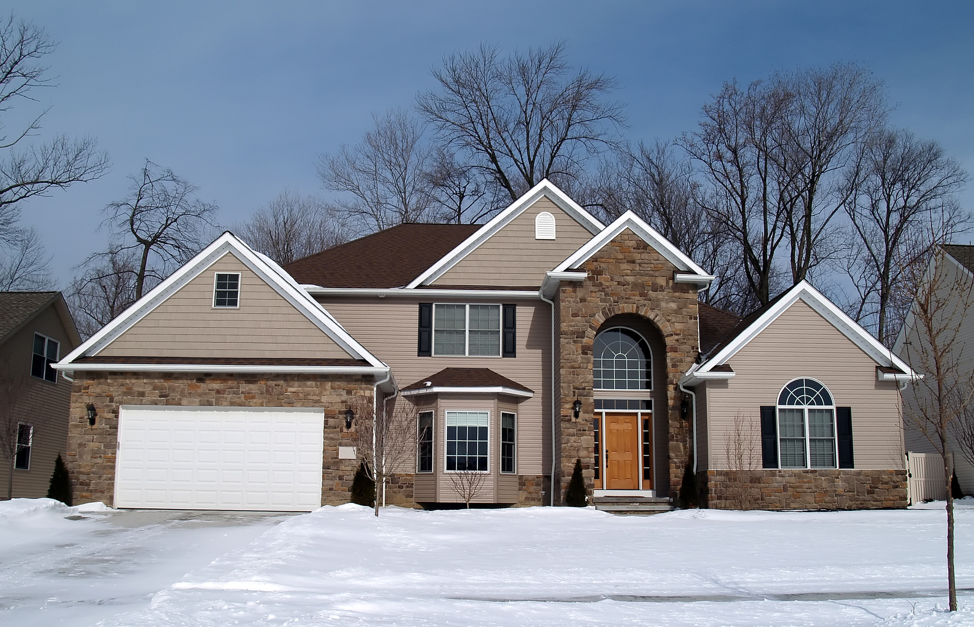 07 Dec

Is Glenview Fiber Cement Siding Right for You?

Years ago, wood was the only feasible siding material available. Fortunately, that has changed, and there are now several siding materials for homeowners to choose from.

One of the best siding materials available today is fiber cement, a substance that consists of cement and plant fibers. Wondering if fiber cement siding is the right fit for your Glenview, Illinois home? It very well could be. Read on to find out more!
Durability
In terms of durability, fiber cement is an exceptional material. This material is designed to withstand all that nature has to throw at it, from water, to sunlight, and everything in between.
At a minimum, you can generally expect fiber cement siding to last for around 50 years. However, most fiber cement siding lasts longer than this, generally stretching over a person's entire lifetime.
Aesthetics
Aesthetically, fiber cement has a lot to offer. Designed to look like wood, it's textured, elegant, and attractive. Available in a wide variety of colors, there is almost sure to be one that matches your design preference.
Environmental Friendliness
If you're looking for a siding material that is friendly to the environment, fiber cement would be a very good choice. Not only is this material made out of recycled ingredients, it's highly biodegradable as well. It can be used for 50 to 70 years, and then broken down to reduce its environmental impact.
Maintenance Needs
When compared to wood, fiber cement is a very low-maintenance material. Because it's highly resistant to both moisture and sunlight, it doesn't require any sealing or finishing.
Generally, all that it will require is a bit of cleaning now and then. Scrubbing it down with a wet, soapy rag will help to maintain its aesthetic shine.
Fire Resistance
Whereas wood siding doesn't provide much fire resistance at all, fiber cement siding provides a great deal of fire resistance. Though it contains trace amounts of wood, the majority of its ingredients are non-flammable materials. This means that it will rarely catch on fire.
It should also be noted that fiber cement siding does not melt. This is in direct contrast to vinyl siding, which easily melts upon contact with fire.
Insulation Capabilities
When it comes to insulation capabilities, fiber cement siding is just considered to be average. It's on around the same insulation level as vinyl siding, falling below the level of wood siding.
In essence, if you're hoping for your siding to provide your home with the maximum amount of insulation, fiber cement is not the greatest option for you. If, however, you're just looking for standard insulation, fiber cement will perform suitably.
Installation Cost
Though fiber cement siding can be a little expensive initially, its durability and low-maintenance make it a very cost-effective material. Generally, once it is installed, it won't need to be touched except for a few cleanings every now and then.
In short, it will incur very few additional costs over time. You can set it, forget it, and save money in the process.
Make Use of Siding Installation in Glenview, Illinois
Are you interested in installing fiber cement siding on your home? Perhaps you're more interested in another type of siding? Regardless, if you're looking to install siding in Glenview, Illinois, Aspen Exterior Company can help you.
Established in 1978, we've been installing siding throughout the Glenview area for over 40 years. We offer a wide variety of siding materials, including fiber cement, wood, vinyl, and engineered wood. We are sure to have an option that you will love.
Contact us today to schedule your installation appointment!