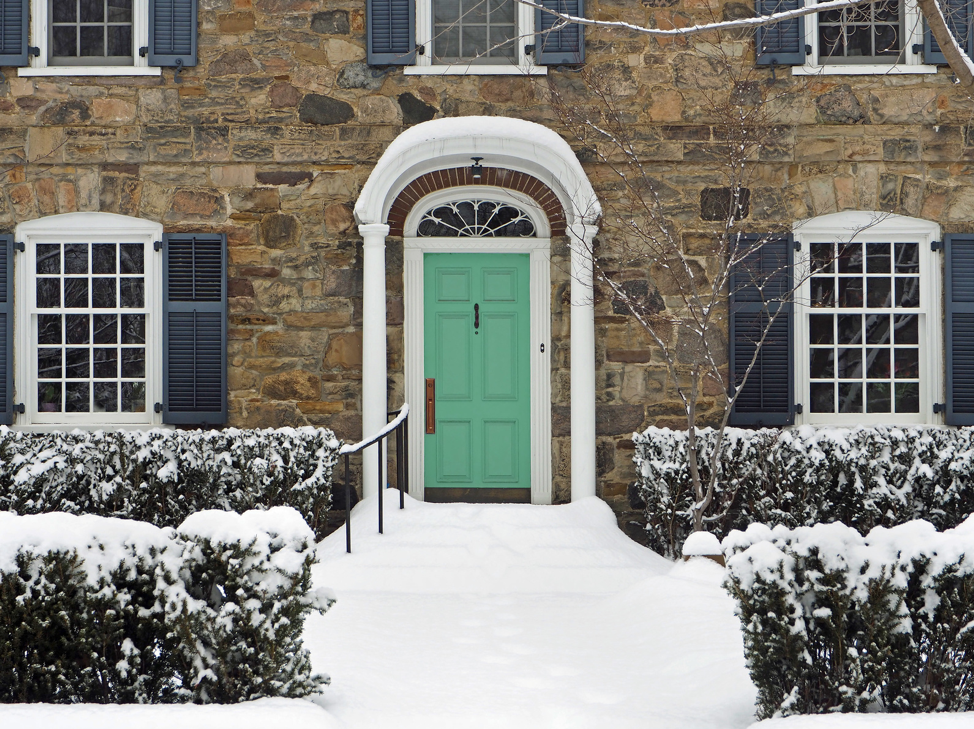 22 Dec

Front Door Replacement in Des Plaines, Illinois: Which Type of Door Should You Choose?

Is your old door no longer getting the job done sufficiently? Looking to install a new front door in Des Plaines, Illinois? If so, you have a variety of different materials to choose from.

The most common modern door materials these days include wood and fiberglass. Both materials have their upsides, but their disadvantages as well. Need help choosing between the two? Read on!
Toughness
Doors are prone to a great deal of wear and tear. Not only must they withstand the negative effects of weather, but a great deal of direct physical trauma as well. Because of this, it's important that they are tough.
Though both wood and fiberglass doors are tough, fiberglass doors are a little more so. While wood doors are fairly vulnerable to moisture, sunlight, and cosmetic damage, fiberglass doors are resistant to moisture, sunlight, and cosmetic damage.
Appearance
Aesthetically speaking, both wood and fiberglass doors are a terrific option; both sport an elegant style that goes well with nearly all types of homes. In fact, fiberglass doors are generally designed to look like wood doors.
The primary aesthetic difference is in the number of colors available. Because wood doors can be painted, and fiberglass doors can't, wood doors have many more color options.
Water Resistance
As was briefly noted above, fiberglass doors are much more resistant to water than wood doors. This exceptional water resistance typically allows them to thrive for a much longer period of use.
Wood doors must be consistently maintained in order to withstand the effects of moisture. Regular sealing is needed to prevent premature warping and cracking.
Lifespan
When it comes to overall lifespan, you might be surprised to hear that wood doors are actually typically superior to fiberglass doors. Whereas fiberglass doors will generally offer between 20 and 30 years of top-notch use, wood doors can offer anywhere from 30 to 60 years.
One of the big tradeoffs, of course, is that fiberglass doors require very little maintenance. Wood doors will only reach their full lifespans if properly maintained.
Upkeep
As discussed above, wood doors require a great deal more maintenance than do fiberglass doors. Generally, all a fiberglass door needs is to be cleaned every now and then. Occasional cleanings will help to maintain their overall aesthetic.
Wood doors need to be cleaned, sanded, painted, and patched up. The costs and effort associated with this upkeep often turns away potential buyers.
Insulative Qualities
Both wood and fiberglass doors provide excellent energy efficiency capabilities and insulative qualities. By making use of either type of door, you can effectively seal out cold and heat, taking strain off of your heating and air conditioning systems, and saving money in the process.
Price
In terms of price, wood doors are typically a little more expensive than fiberglass doors. This is true both of their upfront costs, and their maintenance costs.
There is a tradeoff, however: wood doors generally last decades longer than fiberglass doors. While you'll be paying more for a wood door, you'll also be getting more years of usage.
Make Use of Door Replacement Services in Des Plaines, Illinois
Have you made a choice between wood and fiberglass? Interested in making use of door replacement services in Des Plaines, Illinois? If so, Aspen Exterior Company has you covered.
Our team of seasoned door installation specialists has installed new doors on thousands of homes throughout Des Plaines and its surrounding areas. We would be glad to install yours as well.
Visit our recently remodeled showroom or contact us now to schedule an appointment!