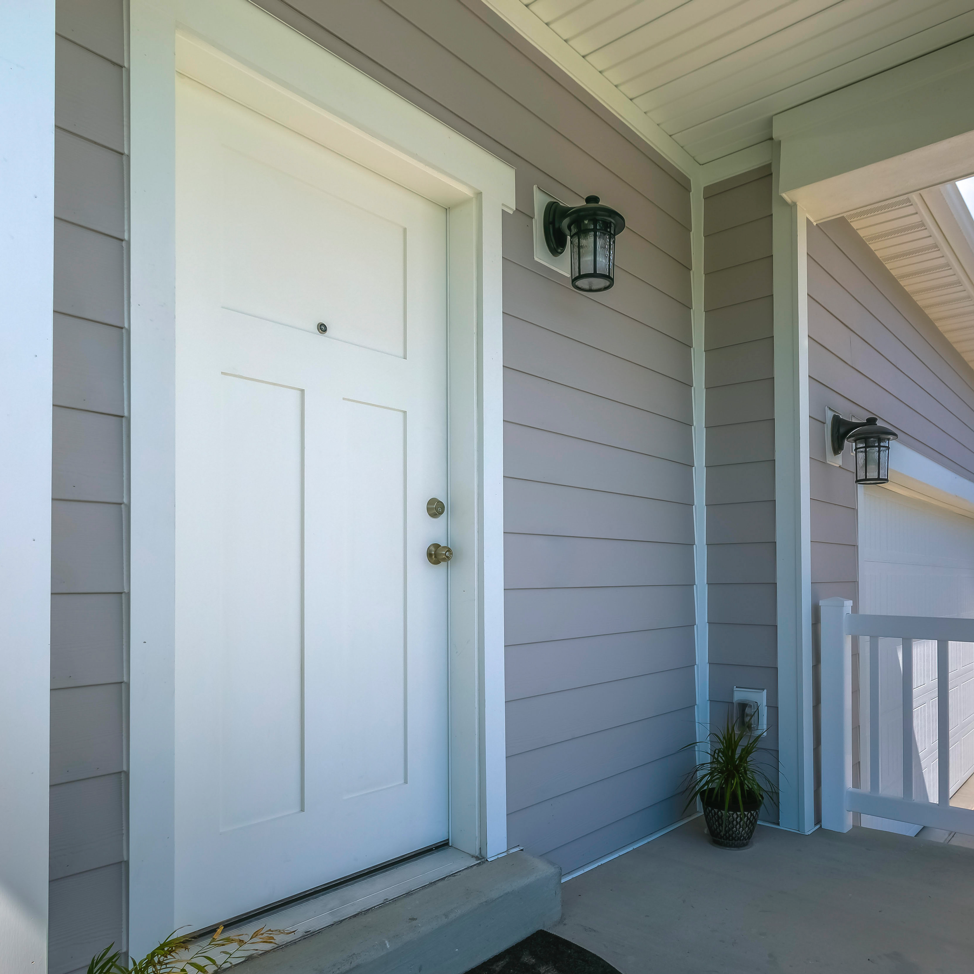 22 Jan

Siding Installation in Wheeling, Illinois: Which Material is Right for You?

Your home's siding is much more than just a decorative element. Siding is very important to the overall functionality and operation of a home. For this reason, when choosing a new siding material in Wheeling, Illinois, it's wise to think carefully about your decision. Your choice will have an impact that lasts for 20 to 50 years.

These days, there are three residential siding materials that reign supreme: vinyl, wood, and fiber cement. Are you interested in utilizing one of these materials? Wondering which is the best for you? This article should help you to decide!
Vinyl Siding
Of all the siding materials on the market today, vinyl is the most popular. There is a very simple reason for this: it's extremely affordable. However, this isn't to say that vinyl doesn't perform well. While it's not quite on the performance level of fiber cement or wood, it's still more than functional enough to get the job done.
Vinyl generally lasts for around 20 years. It does this with very little maintenance required, necessitating only a cleaning every now and then.
While old-school vinyl siding lacked insulation, modern vinyl siding is a different story. Modern vinyl siding is lined with foam inlays, providing insulation quality that is similar to that of wood.
In terms of aesthetics, vinyl is simple, but attractive. You can find it in a wide variety of colors, from blue, to red, to white, to black, to gray, and everything in between. Though it can't be painted, it's aesthetic generally remains for the duration of its life.
All in all, vinyl is a very solid siding option. It's not typically going to "wow" anyone, but it will most certainly serve its purpose very well.
Wood
Wood siding has been used for as long as houses have existed. While it has its flaws, it's still a very high-performance material.
Aesthetically speaking, wood is exceptional. It possesses a rustic elegance that catches the eye of most people. Capable of being painted literally any color, you can tailor it to your exact specifications.
While wood siding can be durable, it requires a good deal of maintenance. However, provided that you clean it and seal it on a regular basis, it will generally thrive for 30 to 40 years.
In terms of cost, wood is somewhat pricy. It's around the same price as fiber cement, and substantially more expensive than vinyl. Also, because it requires more maintenance work, it costs a good deal of money over time.
Fiber Cement
Fiber cement has grown in popularity as of late. There are a number of reasons for this. Not only is fiber cement exceedingly durable, but insulative and attractive as well.
This material possesses the look of wood, but performs in a similar way to vinyl. Resistant to insects, moisture, and sunlight, it generally thrives for over 50 years. Aesthetically appealing, it's manufactured in both shakes and panels, allowing you to choose a look that complements your home.
Exceedingly low-maintenance, it requires only a cleaning every now and then. When you take everything into consideration, you may find that fiber cement is one of the best siding materials on the market today.
In Need of a Siding Installation Company in Wheeling?
Have you made a choice between vinyl, wood, and fiber cement? In need of siding installation services in Wheeling, Illinois? If so, Aspen Exterior Company has you covered.
Our team of siding installation experts has installed siding on a number of homes throughout the Wheeling area. Regardless of the type of siding you choose, we can install it in an efficient and professional manner.
Contact us now to discuss your siding needs!