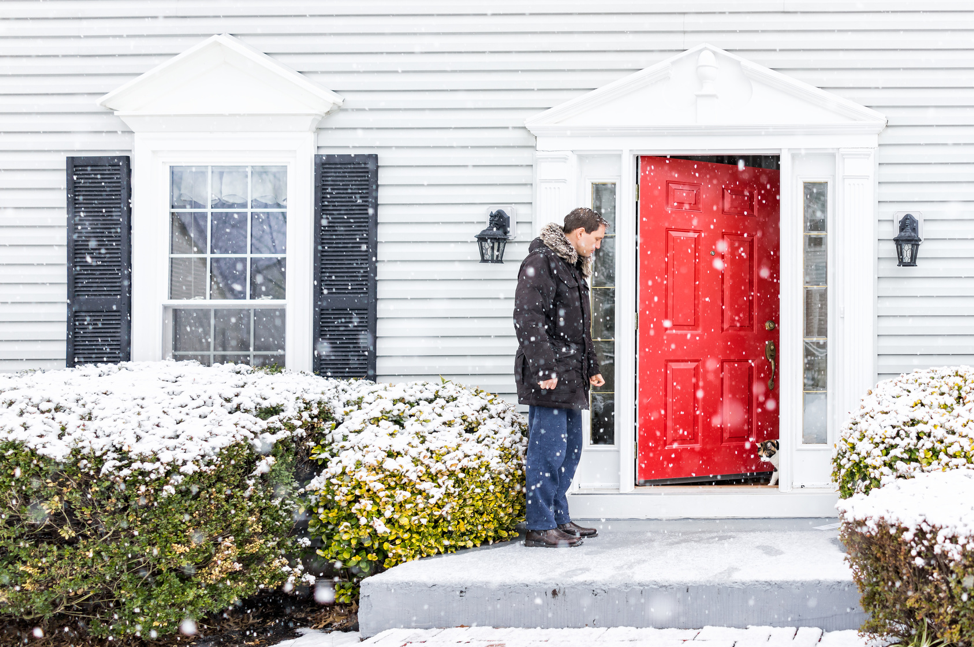 22 Feb

Lap Siding vs Vertical Siding: Which is Right Style for Your Arlington Heights Home?

Is it time to start thinking about replacing the siding on your home? Looking to install new siding in Arlington Heights, Illinois? If so, you have a variety of materials and styles to choose from.

Two of the most popular siding styles are lap siding and vertical siding. Each of these styles has its benefits, but its drawbacks as well. Interested in utilizing one of these styles of siding? Read on! We're going to help you decide between the two.
Aesthetics
Considering the fact that aesthetic preferences are subjective, it's difficult to accurately compare the aesthetics of lap siding and vertical siding. Whereas some might prefer the look of vertical siding, others might prefer the look of lap siding. However, what we can do is explain the visual effect that each type of siding has on a home.
Aptly named, vertical siding possesses a vertical appearance. It's lined with vertical indentations that stretch from the bottoms of homes to the tops of homes. These indentations provide homes with an illusion of length, making them appear taller than they actually are.
In contrast, lap siding possesses a horizontal appearance. It stretches from the left side of a house to the right side of a house, allowing that house to appear wider than it actually is.
Durability
While both vertical and lap siding possess great durability, vertical siding tends to last longer than lap siding. The reason for this has to do with the manner in which it is installed.
When lap siding is installed, it's overlapped, creating plenty of space for moisture to make its way through. Vertical siding, on the other hand, is installed flat against the structures of homes. Because of this, it suffers very little internal water damage.
When it comes down to it, you can generally expect to get around 5 more years out of vertical siding than you would out of lap siding.
Maintenance
Both vertical and lap siding are fairly easy to maintain. However, the amount of maintenance that they require depends primarily on the material that they're made of. Materials such as vinyl and fiber cement will generally only need to be cleaned. Wood, on the other hand, will need to be cleaned, stained, and maybe even painted on occasion.
In the end, the style of siding you choose typically won't have a huge effect on the maintenance needed. However, the material you choose will have a much larger effect.
Installation
When it comes to installation, vertical siding is typically more troublesome than lap siding. Whereas lap siding can generally be installed one panel at a time without worry, vertical siding installation requires much more precision and care.
You'll generally find that lap siding installation is not only quicker, but more affordable as well.
Cost
As far as purchase costs go, vertical and lap siding are on about the same plane. There is no remarkable difference in material costs on an initial-purchase basis.
However, as noted above, vertical siding is generally more expensive to install than horizontal siding. In essence, if you use a contractor to install your siding for you, you will end up paying more overall for vertical siding than you would for lap siding.
Need Siding Installation Company in Arlington Heights, Illinois?
Have you made a choice between lap and vertical siding? Need a siding installation company in Arlington Heights to help install it for you? If so, Aspen Exterior is the company to call.
With our team of highly skilled and experienced installers, we have installed siding on thousands of homes throughout the Arlington Heights area. Our team would be happy to assist you.
Contact us today to request a free quote!