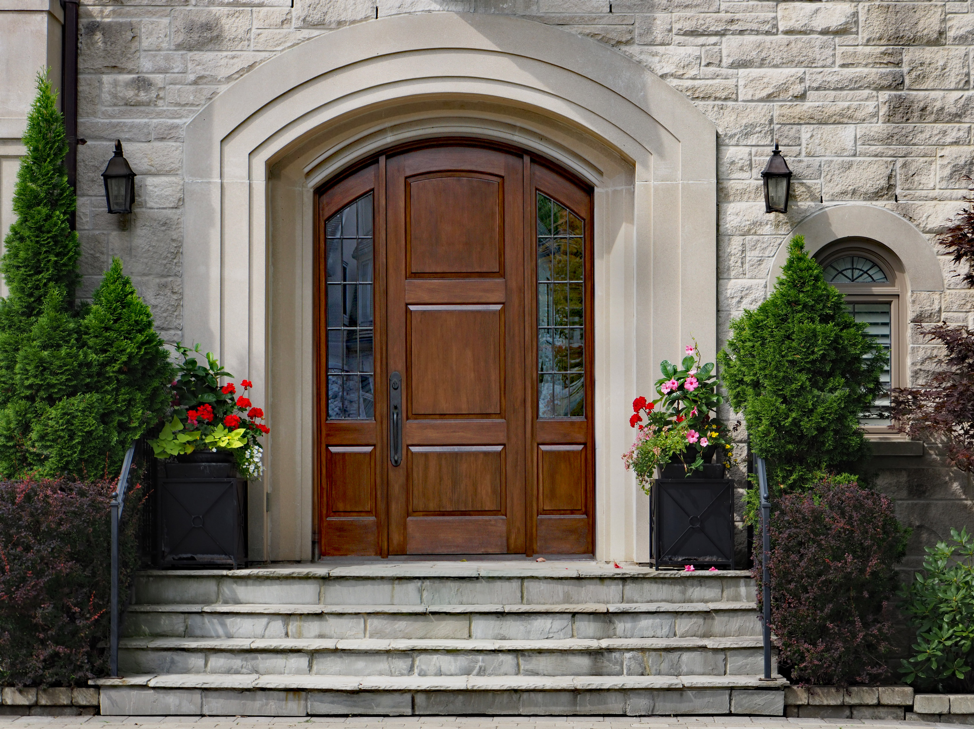 22 Jun

Tips from a Mount Prospect Door Company: Fiberglass Door vs Wood Door, Assessing the Pros and Cons

Perhaps you're getting ready to overhaul the entire look of your house? Maybe you're just looking to make some small functional upgrades? Whatever the case may be, you may be looking to install a new entry door in Mount Prospect.

The only question you have now is: what kind of door should you install? Front doors are available in a number of different materials, but two of the most popular are fiberglass and wood.

While both of these materials have their benefits, they're not necessarily for everyone. To help you decide whether one of these materials is right for you, we're going to compare them by highlighting both their pros and their cons below.
Durability
As far as durability goes, it's not even close: fiberglass doors are substantially more durable than wood doors. Whereas a wood door will generally last for between 15 and 20 years, a fiberglass door will last for 30 years or more.
This is due, in large part, to the superior water resistance capabilities of fiberglass. These doors will not warp when exposed to water, which allows them to maintain their structural integrity after several decades of use.
Resistance to Damage
When it comes to damage resistance, fiberglass and wood are almost exact opposites. While fiberglass is almost 100% resistant to damage, wood is highly susceptible to damage.
Water exposure, sunlight exposure, and direct physical trauma can all wreak havoc on a wood door, causing the need for a replacement. Fiberglass doors, on the other hand, are highly resistant to water, unaffected by sunlight, and only marginally altered by physical trauma.
Aesthetic Capabilities
Aesthetically speaking, both wood and fiberglass doors have their upsides. However, most would agree that wood has a slight edge.
This is because, while fiberglass is made to imitate the look of wood, it doesn't quite look the same as natural wood. Fiberglass may possess an attractive aesthetic, but it's slightly different than its genuine wood counterpart.
Insulation
Both wood and fiberglass doors provide suitable insulation, preventing the inward and outward flows of heat, cold, and sound. Regardless of the type you install, it should be able to help you save a few dollars on your monthly energy bills.
Make note, though, that some types of fiberglass and some types of wood provide greater insulation than others.
Maintenance Required
Both wood and fiberglass doors require maintenance of some kind. However, the maintenance required for wood doors is much more intensive than what is required for fiberglass.
Whereas a fiberglass door will only need to be cleaned every few months, a wood door will need to be cleaned, stained, repaired, and painted on a fairly regular basis. This means that wood door maintenance is more expensive and more time-consuming than fiberglass door maintenance.
Expense
The cost of booth wood and fiberglass doors varies depending upon their quality. However, in a general sense, fiberglass doors are more expensive than wood doors.
Whereas fiberglass doors are generally available for between $150 and $2,000, wood doors are typically available for between $200 and $800. One thing to note is that, because fiberglass doors require less maintenance, they often end up being cheaper in the long run.
Looking for a New Front Door Company in Mount Prospect?
Are you interested in installing either a fiberglass or wood front door? Interested in utilizing front door replacement company in Mount Prospect, Illinois? If so, the home remodeling experts with Aspen Exterior Company have you covered.
We offer both fiberglass and wood front doors, getting our products from only the best of manufacturers. In business since 1978, we have installed new entry doors for countless Mount Prospect area residents.
Contact us now to schedule a door replacement appointment!