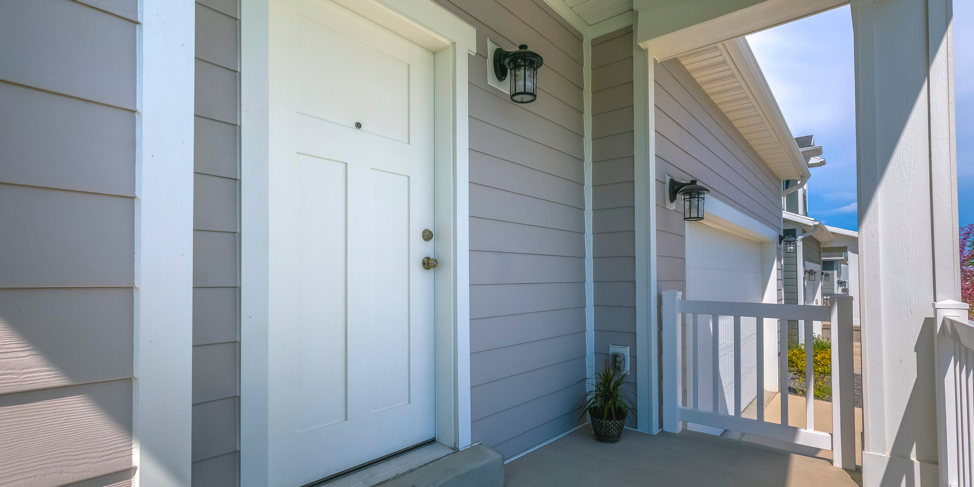 22 Aug

Looking to Replace Your Buffalo Grove Siding; Tips form a Buffalo Grove Siding Company

If ever there were a time to replace siding in Buffalo Grove, Illinois, it would be right now. The weather's warm and the conditions are ideal for accommodating a replacement.

Are you thinking about replacing your home's siding? Wondering which materials you have to choose from? Then read below. We're going to cover them all in detail.
Vinyl Siding in Buffalo Grove
Hugely popular and exceedingly tough, vinyl siding covers the vast majority of houses you'll find throughout the modern world. Available in a variety of colors and styles, it looks and performs well whether your house is big, small, subdued, or luxurious.
Vinyl is highly resistant to water and sunlight, thriving through years of abuse with just minimal structural damage. For this reason, it usually requires only the slightest amount of maintenance (just a washing every now and then).
Cost-wise, vinyl is very affordable. Generally, you can find it for between $3.95 and $7.20 per square foot.
If you're looking for a solid material that you can set and forget for 20 to 30 years, vinyl is a terrific option. It's low-maintenance, affordable, and as tough as any siding material you're going to find.
Wood Siding in Buffalo Grove
A classic siding material, wood still performs just as well as it did 200 years ago. Offering excellent insulation as well as top-notch protection, it's highly resistant to physical trauma.
Aesthetically speaking, many people consider wood to be the best. While aesthetic preferences are obviously subjective, most would agree that wood siding offers a look that's unparalleled by other siding materials. Not to mention, it can be painted any color.
The problem with wood lies in its durability. Because it's vulnerable to both water and sun damage, it requires regular and intensive maintenance (in addition to regularly cleaning your wood siding, you must also regularly seal and paint it). Failure to perform this maintenance can result in your siding becoming warped before its time.
That being said, if you're willing to perform the necessary maintenance, wood can be a reliable siding material for 30 or even 40 years.
Engineered Wood Siding in Buffalo Grove
Engineered wood possesses a look that is similar to natural wood, but its functionality is more similar to vinyl. This is to say that it can withstand water and sun damage, all the while providing a rustic feel to a home.
Note, however, that engineered wood has its problems. For one, while its aesthetic is similar to that of natural wood, it's not exact. When looking up closely, many people can tell that it contains synthetic substances.
Engineered wood also requires more maintenance than vinyl. Not only does it need to be cleaned regularly, but it also needs to be painted regularly.
Fiber Cement Siding in Buffalo Grove
These days, more and more homeowners are turning to fiber cement—an exceedingly tough and durable material that's capable of lasting for over 100 years. Available in a variety of colors and styles, fiber cement is almost like an improved version of vinyl.
There is very little maintenance required with fiber cement. At most, you'll have to clean it from time to time. It's not vulnerable to water or sunlight, and so it can thrive through all types of weather conditions without additional upkeep.
The biggest issue with fiber cement is that it's expensive, costing around $10 per square foot. Note, however, that due to its longevity, it pays itself off over the years.
In Need of a New Siding Installation Company in Buffalo Grove?
Have you made your choice? In need of new siding installation services in Buffalo Grove, Illinois? If so, the remodelers with Aspen Exterior Company are ready to help.
We get our siding from only the best of manufacturers and have installed it on countless homes throughout the Buffalo Grove area. Regardless of your needs or preferences, we can accommodate them.
Contact us today to get the process started!