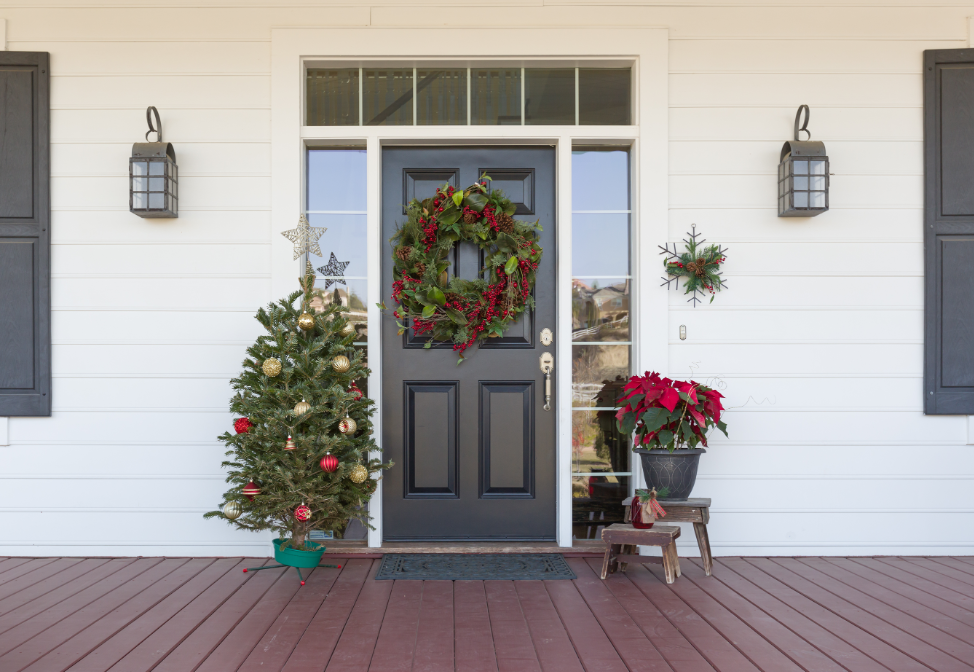 07 Dec

The Pros and Cons of Fiberglass Doors: Advice from a Schaumburg Front Door Company

Has your front door reached the end of its lifespan? Are you ready to make a replacement? If so, you have two general options to choose from. One of these options is wood, and the other option is fiberglass.

Curious as to what fiberglass has to offer, in particular? Take it from a Schaumburg front door and home remodeling company: these are the pros and cons of fiberglass doors.
The Pros:
Exceedingly Durable
First and foremost, fiberglass doors are exceedingly durable. In fact, it wouldn't be crazy for a fiberglass door to thrive for over 100 years.
Note, however, that the color of fiberglass can fade within just a few decades. Therefore, while its functionally durable, it's aesthetically short-lived. That said, it can be painted.
Low Maintenance
In addition to possessing top-notch durability, fiberglass doors are also extremely low maintenance. Generally speaking, they only need to be cleaned from time to time, typically every 3 to 4 months.
Note, however, that if you decide to paint your fiberglass door, it will probably require a touchup every 10 to 15 years. After all, as was noted above, the paint on fiberglass fades over time.
Aesthetically Pleasing
While they don't quite possess the rustic charm of wood doors, fiberglass doors still offer a pleasing aesthetic. Often designed to look like wood, they're available in a range of colors and styles.
In short, a fiberglass door won't do anything to detract from the overall appearance of your home. In fact, it will likely add to it.
Energy Efficient
If it's energy efficiency you seek, fiberglass is an excellent option. Fiberglass doors are substantially more insulative than wood doors, doing a terrific job of keeping out both heat and cold. By using a fiberglass door, your energy bills will be less costly, and you will save money over time.
The Cons:
Lacks the Natural Appearance of Wood
As was noted above, fiberglass doors can be made to mimic the aesthetics of wood. That said, they lack much of wood's authenticity. In other words, it's easy to tell that a fiberglass door isn't real wood when you look at it closely.
If you want to get that natural wood look, there's only one type of material you can use. That material is, of course, wood.
On the Expensive Side
Perhaps the biggest drawback of fiberglass doors is that they're expensive. While you can find them for as low as $200, the cheapest models lack quality. For a quality fiberglass door, you can generally expect to pay around $1,000. The most expensive models will be somewhere around $2,500.
Fiberglass doors are generally much more expensive than steel doors. That said, wood doors are typically more expensive than fiberglass doors.
Can't Always Be Trimmed
If you have a standard-sized doorway, you won't run into any problems with a fiberglass door. However, if your doorway is not a standard size, fiberglass might not be a viable option for you.
This is because, unlike wood doors, many fiberglass doors cannot be trimmed. They're sized to fit standard doorways and generally can't be altered after. That said, there are some trimmable fiberglass doors on the market.
Utilize the Services of a Schaumburg Front Door and Home Remodeling Company
Is a fiberglass door right for your home? If so, and if you'd like to utilize the services of a Schaumburg front door and home remodeling company, Aspen Exterior Company can help.
Our team of specialists has installed fiberglass doors on countless homes throughout Schaumburg and its surrounding areas. Offering a wide variety of fiberglass doors for you to choose from, we're sure to have something you will love.
Contact us now to get the process started!