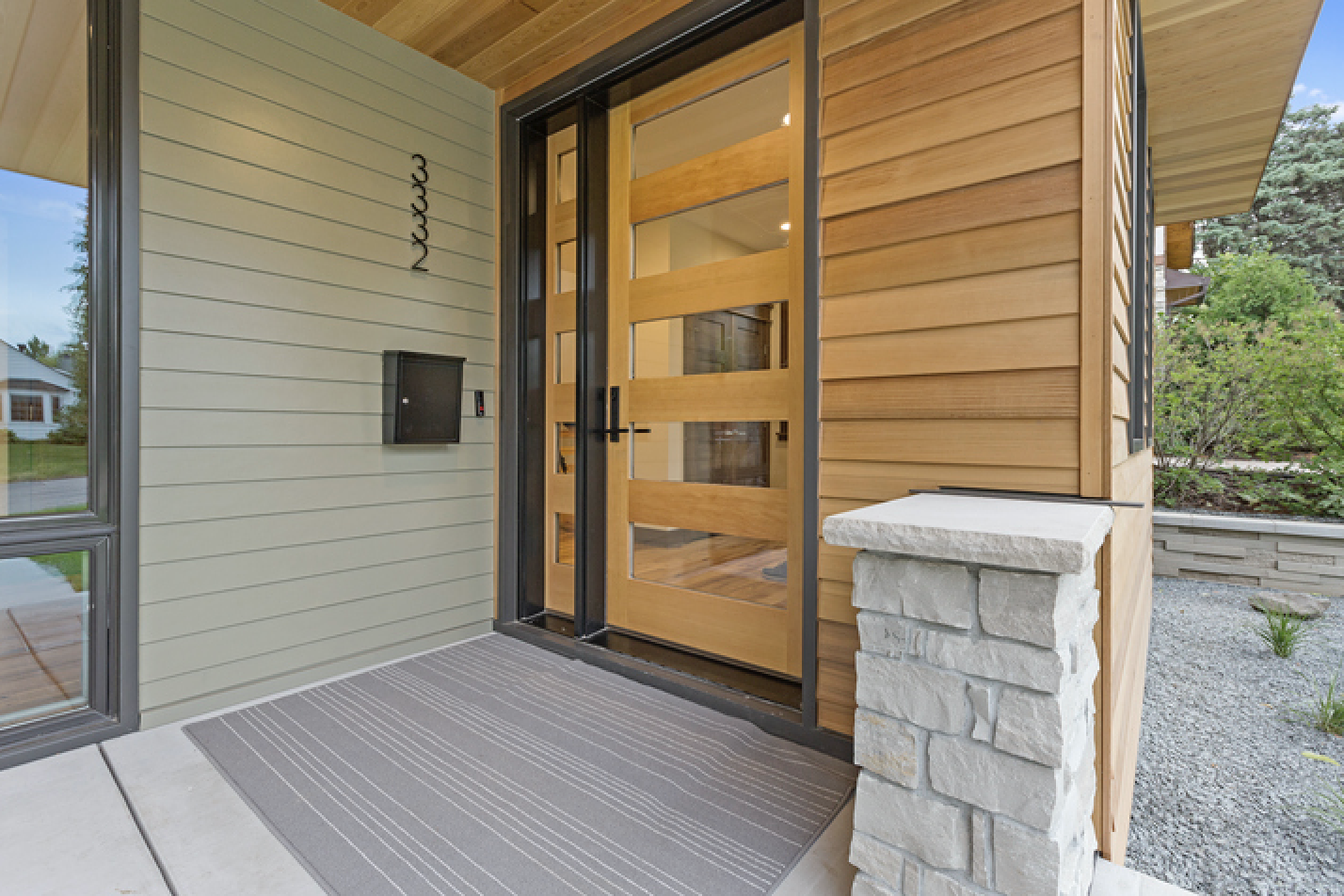 09 Jan

Looking to Install New Home Siding in Glenview, Illinois? Here Are Your Options

Has your home's siding worn down past the point of repair? If so, then it's time to think about making a replacement.

However, before you do, you'll want to take some time to decide on the right material. Are you curious as to the different types of home siding that are available in Glenview? We're going to discuss your options below.
Vinyl
The most common siding material is vinyl. Why is it so common? There are a number of reasons, but perhaps the most prominent of them is its price: vinyl siding is very affordable.
In addition, it's exceedingly low maintenance, requiring only the occasional cleaning. Built to thrive through rain and sunlight exposure, and highly resistant to physical trauma, it can generally last for 25 to 35 years.
Vinyl siding is available in a variety of colors and styles. Note, however, that because it's so common, it doesn't offer a very unique look.
Wood
Wood siding has been in existence for hundreds of years. Carrying a rustic and luxurious aesthetic, it can transform the look of a house. Plus, because it can be painted, it is available in any color.
One drawback with wood siding is that it's relatively maintenance intensive. Not only does it need to be cleaned on a regular basis, but it also needs to be stained and sealed. Vulnerable to both rain and sunlight, it can warp over time if it's not properly cared for.
When properly cared for, it can last 40 or maybe even 50 years. However, it requires either a large time commitment or a large money commitment.
Stone Veneer
If you're looking for a more luxurious look, you could go with stone veneer. This siding is essentially just sheets with synthetic rock attached to them. These rocks look and feel like real rocks, and therefore, they provide a strong and natural aesthetic.
In terms of durability, stone veneer is somewhat hit or miss. When it's made well, it can last up to 75 years. If you choose a more low-end option, it could give in within 25 years. As such, if you're going to use it, we recommend choosing a reputable brand.
Fiber Cement
Up next is fiber cement siding. This material is extremely durable, capable of lasting up to 100 years and maybe even more. Not only is it highly resistant to water and sunlight, but physical trauma as well.
Fiber cement siding offers a warm and inviting aesthetic. It can take the appearance of wood, stone, and other materials. While it's not identical to these materials, it's fairly close — in other words, it's difficult to tell the difference from far away. Fiber cement comes in many colors, and it's sure to suit your aesthetic preferences.
One potential downside to fiber cement siding is its price. It costs about double the price of both vinyl and wood. Note, though, that it's much more durable as well, and therefore, it provides tons of value for the price.
Brick
There's also brick, which is one of the oldest siding materials available. Brick is not only functionally impressive, but aesthetically inviting as well. With the right maintenance, it can last well over 100 years.
One drawback is that it requires some maintenance, and that maintenance can be expensive. Not to mention, it should all be handled by professionals.
Need New Home Siding in Glenview, Illinois?
Have you chosen the right siding material? Are you ready to install new residential home siding in Glenview, Illinois? If so, the home remodelers with Aspen Exterior Company have you covered.
We're well-versed in the installation of all types of siding. Regardless of the material you choose, we can provide and install it for you in a timely and professional manner.
Contact us today to get the process started!