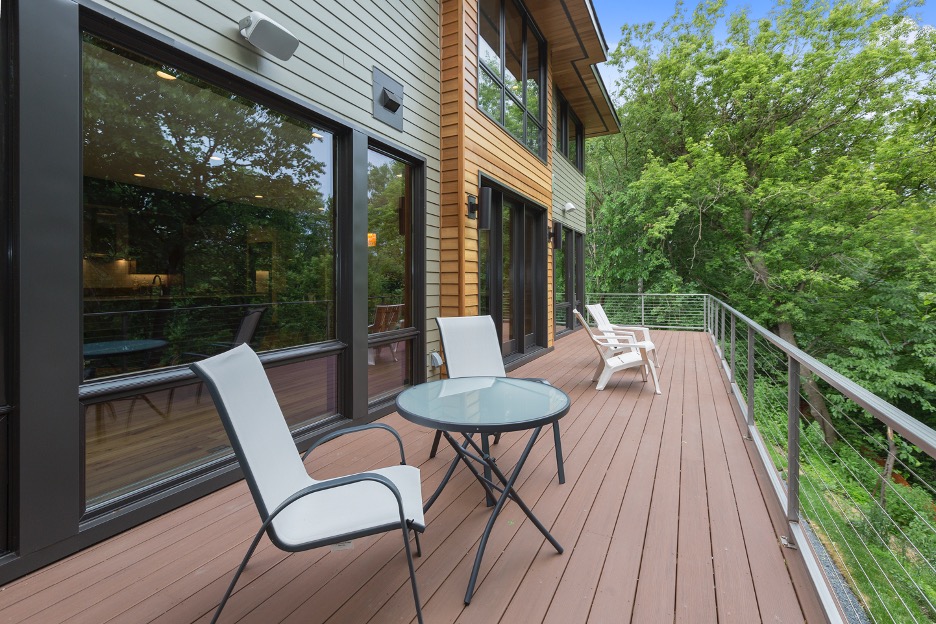 09 Mar

Does Your Home's Siding Need to Be Replaced? An Arlington Heights Home Remodeling Company Weighs In

A home's exterior siding is designed to thrive for decades and decades of use. However, after some time, it will eventually fail to provide the necessary protection. When this point arrives, it will need to be replaced.

Are you wondering whether your siding has reached this point? If so, then you've come to the right place. This Arlington Heights home remodeling company is going to discuss everything you'll need to know.
Is Your Siding Cracked?
One of the surest signs that your siding needs attention is that it's cracked. Cracked siding is a problem because it allows heat, cold, insects, and moisture to pass through it without much resistance. As a result, it can lead to costlier energy bills, bug infestations, and severe water damage.
Oftentimes, siding cracks can be fixed. However, if there are a great number of cracks, or if they're relatively large, a full siding replacement might be the better option. Your local Arlington Heights home remodeling company can help you in either case.
Is Your Siding Warped?
Another thing you'll want to look out for is siding that's warped. If it's curved and misshapen, it has likely suffered severe, long-term water damage and will need to be replaced entirely.
This is just the unfortunate reality of siding, and specifically a water-vulnerable material like wood. It will absorb moisture over the years, and it will eventually need to be replaced because of it.
If you don't replace warped siding, it will not provide the protection necessary. This could end up with you paying thousands of dollars to repair structural or interior damages to your home.
Is the Paint on Your Interior Walls Peeling?
In cases where water has made it through your siding, it can start to affect the paint on the home's interior walls. This often results in the paint peeling off the walls.
If you notice that the paint on the inside of your house is peeling off, and if your home has old exterior siding, there's a good chance that your siding is the culprit. While a repair might suffice in fixing the problem, it might instead require a full siding replacement. It's best to have it inspected by a home remodeling company as soon as possible.
Are Your Energy Bills Going Up?
As was noted above, when siding is damaged, it can allow heat and cold to pass through it quite easily. In essence, the siding loses its insulative qualities.
The result is that the home's HVAC system has to work much harder in order to keep the indoor temperature consistent. This results in greater energy usage, and therefore, higher energy bills.
As such, if you notice that your energy bills are increasing each month, you should take a close look at your siding to see if it needs to be replaced.
Does Your Siding Look Outdated?
This particular point is open to interpretation. However, if the siding looks outdated, then there's nothing wrong with having it replaced.
After all, it makes up the vast majority of the exterior of your home. Therefore, if it looks bad, then your home will likely look bad as a whole. There are all sorts of attractive and affordable siding materials available today, so there's no reason to live with outdated siding.
Need a Siding Replacement? Looking for an Arlington Heights Home Remodeling Company?
Does your home's exterior siding need an upgrade? Do you need the assistance of an Arlington Heights home remodeling company? If so, Aspen Exterior Company is here to help.
We've replaced the siding on countless Arlington Heights area homes. Offering all types of styles and materials, we're sure to have an option that suits your home.
Contact us today to get the process started!