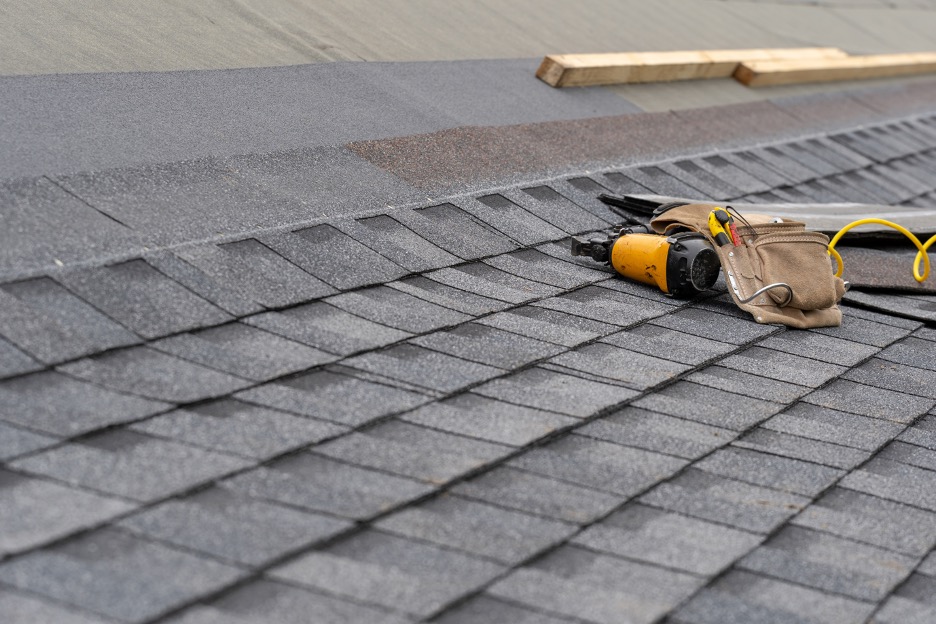 09 Apr

Five Signs That It's Time for a Roof Replacement; Insights from a Mt Prospect Roofing Company

Residential roofs aren't meant to last forever. In fact, typical asphalt roofs will last for about 20 to 25 years of use. As such, once your roof starts to reach this age range, it's important that you keep an eye out for signs of damage.

Are you curious as to what these signs are? Here are five signs that it's time for a roof replacement in Mt Prospect, Illinois.
1. Your Roof Is Missing Shingles
One sign that your roof might need a replacement is that it's missing shingles in multiple spots. When a roof is missing shingles, it provides a passageway for water, heat, cold, and insects to travel through.
At the very least, this issue will need to be repaired. However, if there are several shingles missing, a full-on roof replacement might be the better course of action. We recommend that you call your local Mt Prospect roofing company, have them inspect your roof, then go from there.
2. Your Shingles Are Cracked
Another sign that it might be time to replace your roof is that your shingles are cracked. If your shingles are cracked, they are almost certainly allowing moisture and other elements to pass through them. In other words, they're failing to do their job.
Fortunately, you might be able to fix this with a repair. However, if the cracking is excessive, you might be better off by replacing your roof entirely. Again, you can call your local roofing company and have them assess the problem.
3. Your Shingles Are Curling
A sure sign that it's time to replace your roof is that your shingles are curling. Shingle curling occurs as a result of prolonged water exposure. The water infiltrates the shingles, which compromises their structural integrity and results in curling.
The problem with shingle curling is that it leaves the roof exposed. As such, when it rains or snows, water will be able to travel straight through to the roof's structural components. This can result in costly structural damage.
If you find yourself in this situation, there's really only one feasible option: you should replace your shingles. Your local roofing company can get the job done.
4. You Can See Light Through Your Attic
When a roof is in good shape, it should provide complete coverage to the home. This means that there should be no holes of gaps within the roof's surface.
How can you determine whether or not these gaps exist? By going up to your attic during the day and looking up. Is sunlight shining through in certain areas? If so, roof repairs and/or replacements will be needed.
If there are only a few light spots, a repair may suffice. However, if light is shining through all over the place, you might be better off by replacing the roof altogether.
5. There Are Granules in Your Gutters
Asphalt shingles are equipped with granules. These coarse granules are what gives asphalt shingles their texture. They sit on the surfaces of the shingles, helping to shed rainfall as it hits the roof. They're integral to the shingles' functionality.
Unfortunately, these granules deteriorate over time, eventually getting washed into the gutters below. When this happens, it's a sign that the shingles have run their course and need to be replaced. If you find granules in your gutters, it's best that you call your local roofing company sooner rather than later.
Need a Roofing Company in Mt Prospect, Illinois?
Has your roof seen better days? Are you in need of a roof company in Mt Prospect, Illinois? If so, we here at Aspen Exterior are the people to see.
We've replaced countless roofs throughout Mt Prospect and its surrounding areas. Regardless of the material you're looking to use, our team can help. Contact us today to get started!