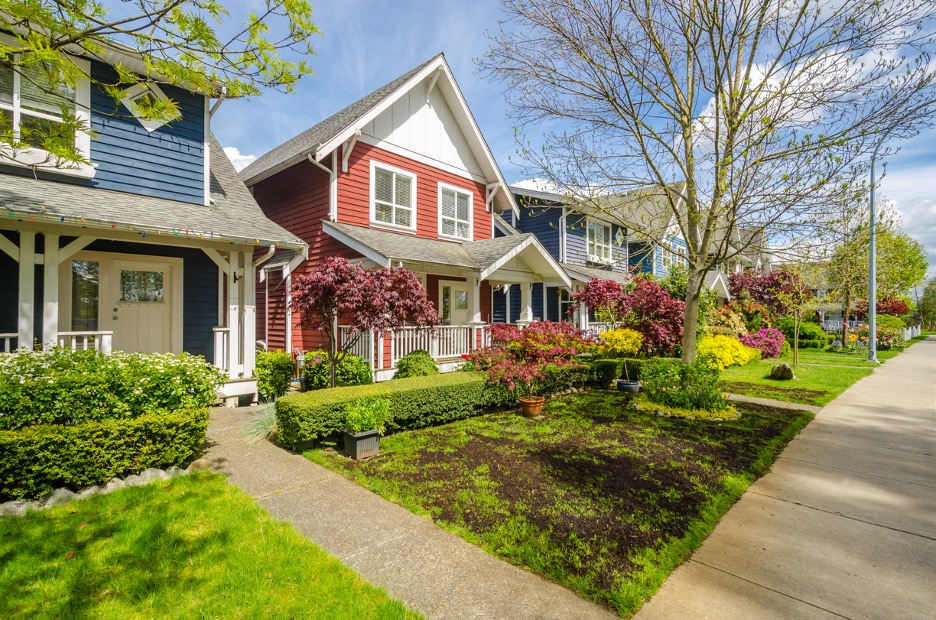 08 Jul

Choosing the Perfect Siding Material for Your Home: Insights from a Siding Replacement Company in Inverness, Illinois

The warm weather is here. If ever there were a time to replace your siding, now would be that time. But the question is: what siding material should you go with?

That's a great question, and it's one that we can help you answer. Without further ado, this siding replacement company in Inverness, Illinois is going to review your siding options below.
Vinyl Siding
Vinyl is currently the most popular siding material in existence. The reasons for this? Well, for one, it's affordable. However, it's also extremely low maintenance, requiring only the occasional cleaning.
Resistant to water, sunlight, and direct physical trauma, vinyl siding is built to thrive for between 25 and 30 years. In some cases, it will thrive for even longer than this — though it may lose some of its aesthetic shine during that time.
In terms of insulation, vinyl siding can be hit or miss. Good vinyl siding is equipped with foam insulation, which gives it some of the best insulative properties of any siding material on the market. Low-quality vinyl siding, on the other hand, doesn't come with foam insulation, which means it doesn't offer much in terms of insulating your Inverness home.
As far as aesthetics go, there are a lot of options to consider with vinyl siding. It's available in several colors and styles, and it will help to improve the overall aesthetic of your property.
Wood Siding
Wood siding is the most traditional type of siding. It's been around for hundreds of years, and it continues to be widely used to this day. The reason for wood's popularity? It has an extremely warm and natural aesthetic.
Wood siding can be painted any color, and, if you wish, you can even stain it. As such, it can be altered over time to accommodate different style preferences.
Durability-wise, wood is a solid choice. Most wood siding lasts between 30 and 40 years. One thing to note here is that, unlike vinyl and fiber cement, it's susceptible to both rain and sunlight. For this reason, if you want to get the most out of it, it's recommended that you seal it every five years or so.
Are you curious about the price of wood siding? It's more expensive than vinyl, but more affordable than fiber cement. However, when you factor in its maintenance cost, it can end up being around the same price as fiber cement.
Fiber Cement Siding
When it comes to siding replacement in Inverness, Illinois, you can't forget about fiber cement. Fiber cement is made from a variety of materials, including sand, cement, and synthetic polymers. It's renowned for its extreme durability and low-maintenance capabilities.
Most fiber cement siding lasts well over 50 years. In general, it requires nothing more than an occasional cleaning.
Aesthetically speaking, it's just as varied as vinyl. In other words, it's available in several different colors. However, you can also find fiber cement siding that's designed to mimic wood. This offers a much more high-end aesthetic overall.
In truth, if you have the budget for it, fiber cement is one of the best exterior siding options for Inverness homes. It will cost you more initially, but because of its durability and low maintenance needs, it will pay itself off over time.
Looking for the Top-Rated Siding Replacement Company in Inverness, Illinois?
Are you looking to replace your siding? Looking to partner with the top-rated siding replacement company in Inverness, Illinois? If so, we here at Aspen Exterior Company have you covered.
We offer a variety of exterior siding options, and we have installed them on countless homes throughout the Inverness area. Our team would be happy to sit down and help you find the perfect siding option for your home. Contact us today to schedule an appointment.