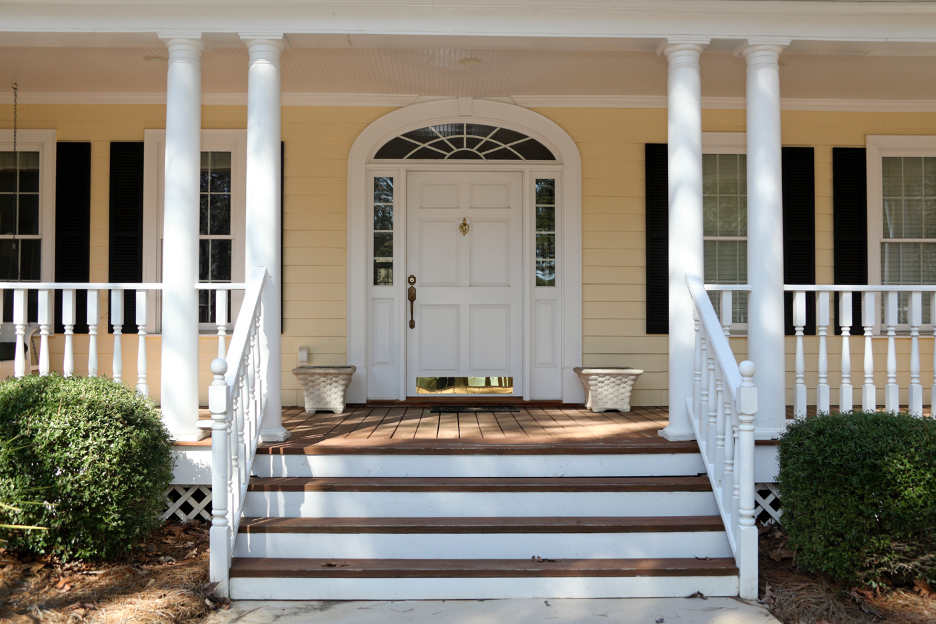 08 Aug

Do You Need a New Front Door? Insights from a Door Replacement Company in Arlington Heights, Illinois

Over time, front doors are subject to a great deal of wear and tear. Much of this wear and tear can be fixed, allowing you to prolong the life of your door. But unfortunately, some of it is irreparable and will force you to replace your front door entirely.

Wondering whether it's time to replace your front door? Curious whether you need a front door replacement in Arlington Heights, Illinois? Here are some signs that you do.
Does Your Door Have Several Cracks?
One sign that it's time to install a new front door in Arlington Heights is that your door has multiple cracks. There are a couple of issues with having a severely cracked door: 1. It probably doesn't look good, and 2. It's going to allow air to easily flow through.
As a homeowner, you don't want to deal with either of these problems. The first problem will drag down the aesthetic value of your home, and the second problem will drive up your energy bills. Yes, there is the potential for a repair. However, in most cases, a full door replacement will be necessary.
Is Your Door Difficult to Open?
Over time, as a door sees more wear and tear, it can start to sag. This can eventually get to a point where the door is touching the floor, making it incredibly difficult to open and close.
Now, it is possible to rehang a door and fix this problem. However, in situations in which the door itself has become compromised, this isn't an option. For instance, if the door has been warped by weathering, rehanging it won't rectify the problem. In these situations, your local door replacement company in Arlington Heights will most likely recommend installing a new front door.
Is Your Door Drafty?
When in a closed position, your door should block heat and cold from flowing through. If it's not doing this, and if it's drafty instead, then you've got a problem on your hands.
If you have a drafty door, it's most likely because the seals have worn thin, which is often the result of natural wear and tear. One of two things can happen here: 1. You can repair the seals, or 2. You can replace the door entirely.
If you've had the door for more than a decade, the latter option is generally recommended. If you've had it for less than a decade, a seal repair could be a viable option.
Is Your Door Aesthetically Outdated?
The last sign that you need a door replacement in Arlington Heights is that your door is aesthetically outdated. Yes, this is reason enough to make the change. After all, the look of your front door can have a big impact on the overall look of your house.
Fortunately, there are all sorts of modern door options available to you. Whether you want to install a completely opaque door, a windowed door, a red door, a green door, a fiberglass door, a wood door, or any other type of front door, there is something out there for you. As always, your local Arlington Heights door replacement company will be happy to go over your options with you.
Looking for a Door Replacement Company in Arlington Heights, Illinois?
Is your front door due for an upgrade? Are you looking for the top-rated door replacement company in Arlington Heights, Illinois? If so, we here at Aspen Exterior Company are the people to see.
Our remodelers have installed new doors on countless homes in the Arlington Heights area. Regardless of the type of door you're looking to install, we can accommodate you. Contact us today to request a free quote.