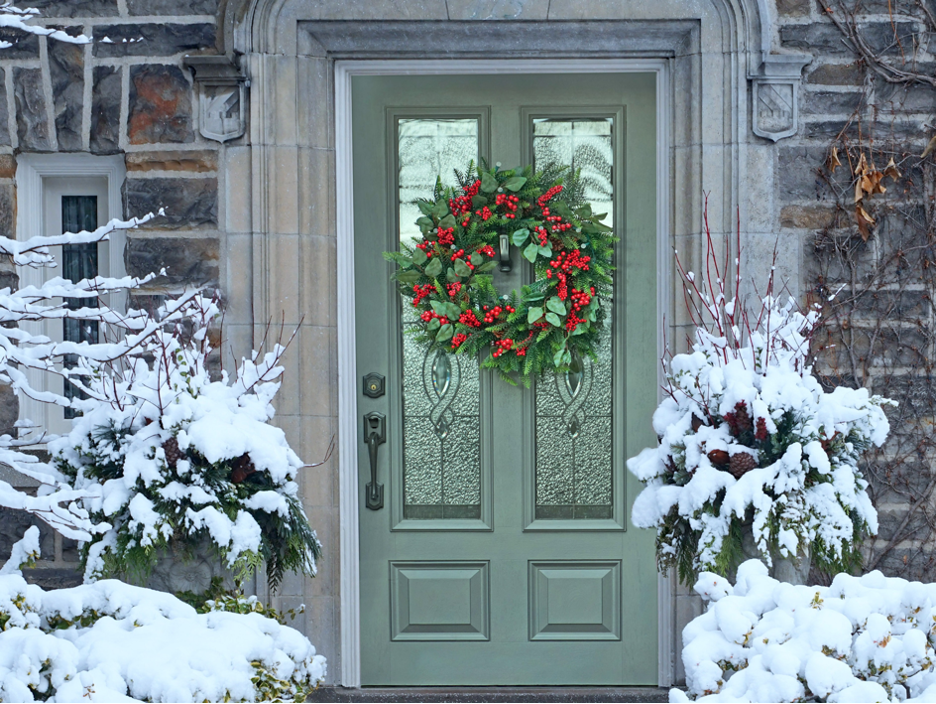 24 Dec

Choosing a Material for Your Home's Front Door: Insights from an Exterior Door Company in Inverness, Illinois

Has your home's front door seen better days? Is it time to install a new one? If so, the first thing you'll want to do is choose a material. But which material should you choose?

There are three primary door materials on the market today: wood, fiberglass, and aluminum. Below, this exterior remodeling company in Inverness, Illinois is going to discuss the characteristics of each material, helping you choose the option that is best for your home.
Wood
If you're looking for that classic aesthetic, wood would be the ideal material for you to choose. Rustic and natural, it evokes a beauty that you can't quite get with other door materials. Plus, it can be painted any color that you choose.
Functionally speaking, wood thrives on many fronts. Not only is it extremely insulative but resistant to dents and dings as well. Yes, it can incur cracks, but can also be repaired relatively easily.
The downside to installing a wood front door in Inverness, Illinois is that it's susceptible to moisture. Snow, rain, and other forms of precipitation can take their toll on wood over time, causing the door to warp and buckle. Even with that said, if you provide your wood door with regular maintenance, it should last somewhere between 40 and 60 years.
The cost of a wood door? That varies based on the type of wood, as well as which exterior remodeling company in Inverness you're working with. However, the average wood door costs approximately $570.
Fiberglass
Next up is fiberglass. An exceedingly durable material, it can last upwards of 70 years, and sometimes more than 100. This makes it, without a doubt, the most cost-effective option.
With that said, the upfront cost for fiberglass doors tends to be high. The average fiberglass door costs between $1,000 and $1,500, with the most expensive fiberglass doors costing over $2,500.
Fiberglass is an extremely tough material. Not only does it not chip or dent, but it doesn't crack either. Even when met with extreme physical trauma, fiberglass doors tend to stay intact.
In addition, they're highly resistant to moisture, and they require very little in terms of maintenance.
Insulation-wise, fiberglass doors outperform all other materials. They do a terrific job of keeping out heat and cold, and therefore, they will save you money over time.
If your budget will allow it, fiberglass is a fantastic option. It thrives on all levels, and is aesthetically pleasing to boot, coming in a variety of colors and styles. As always, you can reach out to your local exterior remodeling company in Inverness, Illinois to review your options.
Steel
The last material we're going to discuss is steel. Steel doors offer a decent amount of bang for their buck, as they tend to be around the same price as wood doors, but they require much less maintenance. As such, they're great for homeowners who seek a set-it-and-forget-it door on a lower budget.
Aesthetically, steel doors are a mixed bag. Some steel doors look sleek and modern. Others look cold and industrial.
In terms of functionality, they're about average. While they're relatively tough, they do show cosmetic damage more easily than other materials. This includes everything from dents to rust marks and more.
When it comes to insulation, steel doors are lacking. That said, you can insulate them with the help of external products.
Ready to Replace Your Front Door? Contact the Premier Exterior Remodeling Company in Inverness, Illinois
Have you chosen the right material for your front door? Ready to have one installed? If so, and if you're looking for the premier exterior remodeling company in Inverness, Illinois, Aspen Exterior is the company to call.
Regardless of your material and style preferences, we're sure to have a front door replacement option that's perfect for your home. Contact us today at (847) 590-5600 to get started.