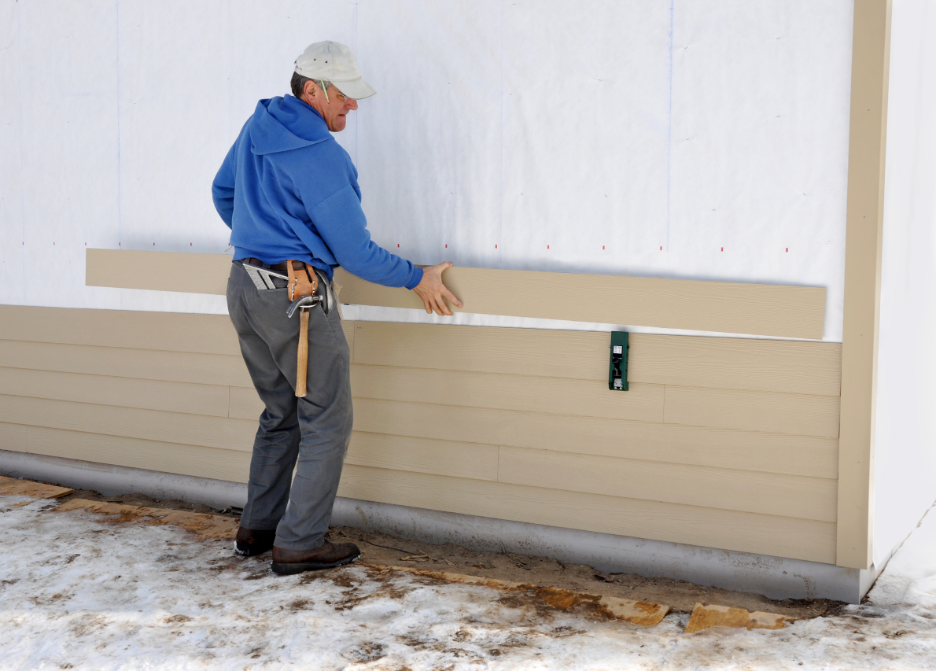 24 Feb

How to Tell If You Need a Siding Replacement: Tips from an Exterior Siding Company in Arlington Heights, Illinois

Depending on what it's made from, and depending on the weather conditions it's exposed to, exterior siding can last anywhere from 30 to 100 years. Once it reaches the end of its lifespan, however, it will need to be replaced quickly to avoid structural damage to your home.

With that said, you might be wondering: how can you tell when a siding replacement is needed? There are several signs to look out for that indicate the need for a siding replacement. This exterior siding company in Arlington Heights, Illinois is going to review some of the most common signs below.
Is Your Siding Cracked?
Whether it be from weathering, deterioration, or direct physical trauma, if your siding is cracked, it needs to be either repaired or replaced. Cracked siding cannot provide the level of projection a home needs, as it allows not only moisture to pass through but heat, cold, and insects as well.
Therefore, if you see cracks in your siding, it's time to think about replacing it. You can always contact your local siding replacement company in Arlington Heights, Illinois to have them inspect your siding. Their experts will determine whether it needs a repair or full replacement, and they can also take the necessary steps to get the job done.
Is Your Siding Warped?
You should also keep an eye out for warped siding. Siding may become warped due to prolonged water exposure. It most typically happens to wood siding, specifically.
The problem with warped siding is that it leaves gaps through which water, cold, heat, and other elements can flow. In other words, it doesn't provide the coverage necessary.
Unfortunately, there's not much you can do to repair warped siding. If your siding is warped, you will have to replace it entirely.
Has Your Siding's Paint Faded?
If you have wood siding, you can repaint it again and again as a means of updating its aesthetic. Unfortunately, this isn't true of vinyl and fiber cement siding. Once vinyl and fiber cement's colors fade away, they're gone for good.
Therefore, if you have vinyl or fiber cement siding, and if it's lost its bright and striking appearance, it might be time for a change.
Have Your Energy Costs Gone Up?
Another sign that you might need an exterior siding replacement in Arlington Heights, Illinois is that your energy costs have gone up. Why might bad siding cause your energy costs to go up? It has to do with the amount of work that your HVAC system is forced to do.
If your siding is bad, it's going to allow heat and cold to flow through it more freely. The inside of your home is going to be more susceptible to drafts and less insulated.
Because of this, your HVAC system will have to work harder. Since your HVAC system comprises a large portion of your overall energy use, this extra work is going to add quite a bit of extra money to your energy bill.
Looking for an Exterior Siding Company in Arlington Heights, Illinois?
Has your siding passed its prime? If so, and if you're looking to have it replaced, look no further than the professionals at Aspen Exterior Company.
As the top-rated exterior siding company in Arlington Heights, Illinois, our crew has replaced the siding on countless homes throughout the area. Regardless of the look you're hoping to achieve, we're sure to have a style and material that's perfect for your home. Contact us today at (847) 590-5600 to discuss your options.