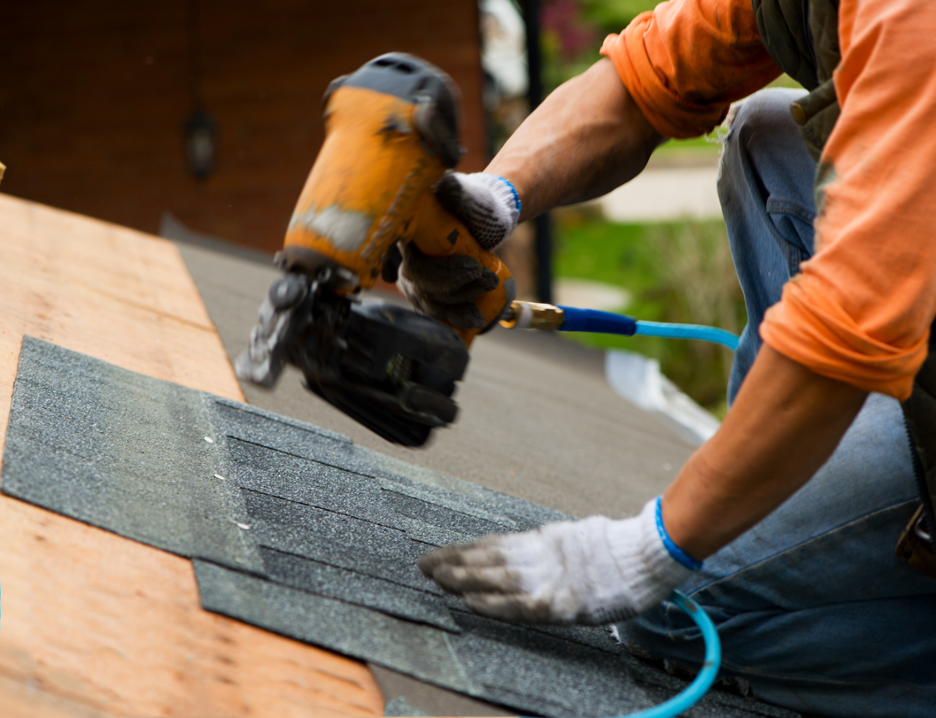 09 Mar

Assessing Your Roofing Options: Insights from a Roof Replacement Company in Des Plaines, Illinois

Are you in the process of building a new home? Maybe you're thinking about replacing your roof this spring? In any case, if you're installing a new roof, you're going to need to choose a roofing material.

There are several great roofing options today, so the question is: which material should you choose? To help you decide, this roof replacement company in Des Plaines, Illinois is going to review them below.
Asphalt Shingles
By far, the most popular roofing material is asphalt shingles. Cheap, easy to maintain, and possessing good durability, this material adorns most homes that you come across.
Asphalt shingles are available in several styles and colors. While they might not possess the unique aesthetics of higher-end roofing materials, they're still pleasing to the eye, and will enhance any home upon which they're installed.
If you're just looking for something basic but effective, your roof replacement company in Des Plaines, Illinois may recommend asphalt shingles for your home. They'll last around 30 years, and they will require very little upkeep from start to finish.
Cedar Shakes
If you're looking to make your home stand out from the others, you should consider a roof with cedar shakes. These are big, bulky slabs of wood that are arranged in a staggered and textured manner. They offer the roof a great deal of visual dimension, thus enhancing its aesthetic greatly.
Cedar shakes last around 40 years. That said, they require a decent amount of upkeep. Not only do they need to be cleaned but patched up and sealed from time to time as well. Failure to maintain them regularly will result in their premature demise.
Note, these are a bit more expensive than asphalt shingles. However, if you want a unique look, they can be well worth the extra money.
Metal Roofing
There are several metal roofing options out there — from corrugated steel to standing seam roofing to tin roofing and more. The most popular of these is standing seam, which is a material that's characterized by smooth surfaces and flat lines.
Metal roofing possesses a top-notch aesthetic and is often used on luxury houses. It's available in a wide variety of colors, and it can instantly enhance the look of any home.
When installed by a professional roof replacement company in Des Plaines, Illinois, metal roofing provides excellent insulation, is quite durable, and requires only minimal upkeep. In most cases, it should last well over 50 years. Though it's more expensive to install than asphalt shingles and cedar shakes, its excellent durability makes it worth considering.
Clay/Concrete Tiles
The last roofing material we're going to discuss is clay/concrete tiles. These offer a wide range of benefits, the most prominent of which is their durability. In many cases, they can thrive for well over 100 years.
They also possess a unique and intriguing aesthetic. Rounded and textured, like cedar shakes, they bring a great deal of dimension to a roof. They'll certainly help your home stand out amongst the others in your neighborhood.
In addition to their aesthetic, they're also extremely easy to maintain. Because of their physical toughness and because they're unaffected by moisture and sunlight, they typically only need to be cleaned from time to time.
For more information about clay and concrete tiles, do not hesitate to get in touch with your local roof replacement company in Des Plaines, Illinois.
Looking for the Top-Rated Roof Replacement Company in Des Plaines, Illinois?
Have you decided which roofing material is right for your home? If so, and if you're looking to partner with the top-rated roof replacement company in Des Plaines, Illinois, look no further than Aspen Exterior Company.
Our roofing crew has replaced countless roofs throughout the Des Plaines area. Regardless of the type of roof you're looking to install, we are the people to call. Contact us today at (847) 590-5600 to request a free estimate.