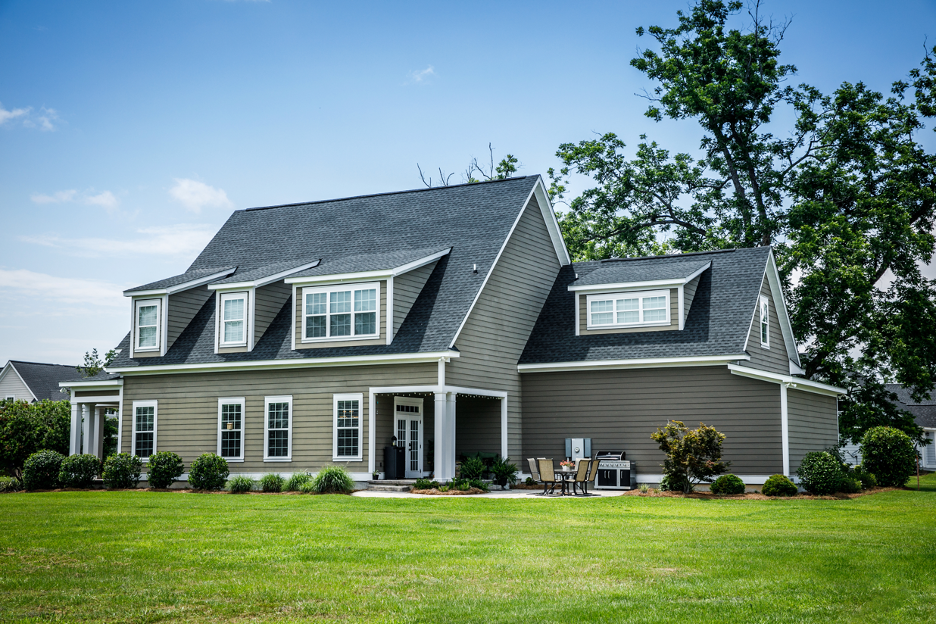 09 Jun

What Exterior Siding Materials Are Available? Insights from a Siding Replacement Company in Wheeling, Illinois

After decades of use, is your home's siding finally starting to show signs of wear and tear? Now is the perfect time to make a change.

Before you do, however, you'll have to decide which type of exterior siding you want to install. Are you looking for information on what's available? If so, you've come to the right place. This siding replacement company in Wheeling, Illinois is going to review some of the most popular options below.
Vinyl Siding
The most common siding material is vinyl. Why is this? Primarily, it's because it's affordable. Note, though, that it's also exceedingly low maintenance, requiring only a cleaning from time to time.
Vinyl siding is highly resistant to water, not to mention sunlight. It doesn't become warped or misshapen, and it doesn't lose any of its color until decades after it was first installed.
It's also a relatively tough material, holding up in the face of branches, wind-thrown rocks, and errant objects. In most cases, it will not crack.
Vinyl siding lasts around 30 years. However, the brand you buy can have a large bearing on its actual durability. That is why it's important to work with a reputable siding replacement company in Wheeling, Illinois.
Insulation wise, it's hit and miss. If the siding doesn't come with insulative strips, it won't come with much in the way of insulative qualities. If it is equipped with insulative foam, however, it will provide terrific insulation year-round.
Aesthetically, vinyl is quite pleasant to look at. While it does have something of a "plastic" feel, it's available in many colors, one of which is bound to match your home.
Wood Siding
Next, we'll discuss wood siding. Used for hundreds of years, wood offers a classy and timeless aesthetic that can't be matched by other siding materials. It can be painted and stained to take on several appearances, and it will instantly enhance the look of any home upon which it is installed.
In terms of durability, wood is a step above vinyl. When properly installed by a siding replacement company in Wheeling, Illinois, it lasts around 40 years. However, depending on which type of siding you go with, it might be able to last longer.
Note, though, that for it to last that long, it must be properly maintained. This includes not only regular cleaning, but regular sealing as well.
It's extremely insulative, providing exceptional coverage in both the summer and winter.
All in all, wood is an exceptional siding material. However, it does require a good deal of maintenance. If you're looking for a set-it-and-forget-it material, you might want to consider other options.
Fiber Cement Siding
The last material we're going to review is fiber cement. This is a material made from sand, cement, water, and cellulose, a synthetic material. It's specifically designed to resist sun and water damage, all the while thriving through over 50 years of use.
Fiber cement is an extremely tough material, capable of withstanding substantial amounts of physical trauma. It rarely cracks and, when it does, can generally be easily repaired.
Aesthetically, it's somewhere between vinyl and wood. It possesses a higher-end appearance than vinyl, but it doesn't have quite the natural charm of wood. It does, however, do a good job of mimicking treated wood, and therefore can do a lot to improve the appearance of a home.
Fiber cement siding can be expensive. However, considering how long it lasts, and considering its low maintenance needs, it's pays for itself in the long run. If you would like more information, you can always get in touch with your local siding replacement company in Wheeling, Illinois.
Looking for the Top-Rated Siding Replacement Company in Wheeling, Illinois?
Are you ready to replace your siding? Looking for the top-rated siding replacement company in Wheeling, Illinois? If so, look no further than the experts at Aspen Exterior Company.
With a wide selection of exterior siding options made by some of the top manufacturers in the industry, we're sure to have a siding option that's right for your home. Contact us today at (847) 590-5600 to schedule a free consultation.