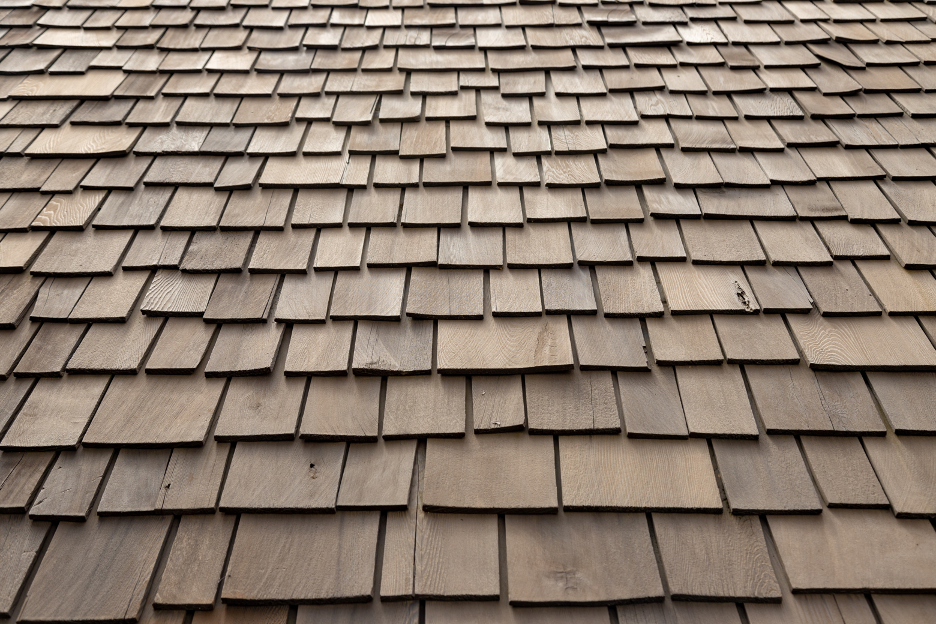 09 Sep

Asphalt Shingles vs Cedar Shakes: Which Is Right for Your Home? Insights from a Roof Replacement Contractor in Des Plaines, Illinois

Are you getting ready to replace your roof? If so, one of the first things you'll want to determine is which style you want to go with. Are you looking for something more traditional, like asphalt shingles, or something that makes a statement, like cedar shakes?

If you're looking for some information about each of these materials, you've come to the right place. This roof replacement contractor in Des Plaines, Illinois is going to discuss some of the key things you should know below.
Aesthetics
In terms of aesthetics, these two materials are quite different. Whereas asphalt shingles possess a flat and symmetrical appearance, cedar shakes possess a staggered and randomly placed appearance. In this sense, cedar shakes can be more eye-catching than asphalt shingles.
In terms of color, asphalt shingles are extremely varied, cedar shakes, on the other hand, all come in the same brownish tan color.
Durability
When it comes to durability, cedar shakes are superior to asphalt shingles. Whereas asphalt shingles tend to top out at around 30 years, cedar shakes can last 50 years and beyond when properly installed by a roof replacement contractor in Des Plaines, Illinois.
Note, though, that cedar shakes require more maintenance over the years. This can be both expensive and time-consuming. Asphalt shingles, relatively speaking, require very little maintenance.
Maintenance Needs
We just mentioned maintenance needs. Now, let's discuss them in further detail. While both materials require some maintenance, cedar shakes require more.
Asphalt shingles typically just need to be cleaned every year or so. Cedar shakes, on the other hand, need to be cleaned roughly every six months, and sealed every few years to protect them from sunlight and moisture. Your roof replacement contractor in Des Plaines, Illinois might also recommend staining or painting your cedar shakes to keep them looking nice.
If you neglect to maintain asphalt shingles, you might lose five years of their lifespan. If you neglect to maintain cedar shakes, you could lose 10 to 15 years of their lifespan.
Weather Resistance
As was noted above, cedar shakes are much more prone to moisture and sunlight than are asphalt shingles. Whereas cedar shakes can buckle and warp due to constant rain and sunlight exposure, asphalt shingles are built to thrive through such exposure.
That said, cedar shakes are heavier than asphalt shingles, and therefore do a better job of holding up against high winds. On the other hand, asphalt shingles are cheap to replace, and so if you lose an asphalt shingle due to wind, you can replace it without much hassle.
Cost
Cost-wise, there's a relatively large gulf between these two materials. Simply put, cedar shakes are a lot more expensive than asphalt shingles. Not only are they more expensive to purchase and install, but more expensive to maintain as well.
However, as any knowledgeable roof replacement contractor in Des Plaines, Illinois will point out, they also last longer. Therefore, they stretch your money a little further than what asphalt shingles do.
Insulation
We'll round this out by discussing insulative capabilities. Cedar shakes provide more insulation than asphalt shingles. Wood is a natural insulator and will keep your home warm in the wintertime, and cool in the summertime.
This isn't to say that asphalt shingles lack insulation. They do a decent job of maintaining temperatures within a home. However, their insulative capabilities lag far behind those of cedar shakes.
Looking for the Top-Rated Roof Replacement Contractor in Des Plaines, Illinois?
Have you made your choice? Ready to begin the replacement process? If so, and if you're looking for the top-rated roof replacement contractor in Des Plaines, Illinois, look no further than Aspen Exterior Company.
Contact us today at (847) 590-5600 to schedule a free consultation.