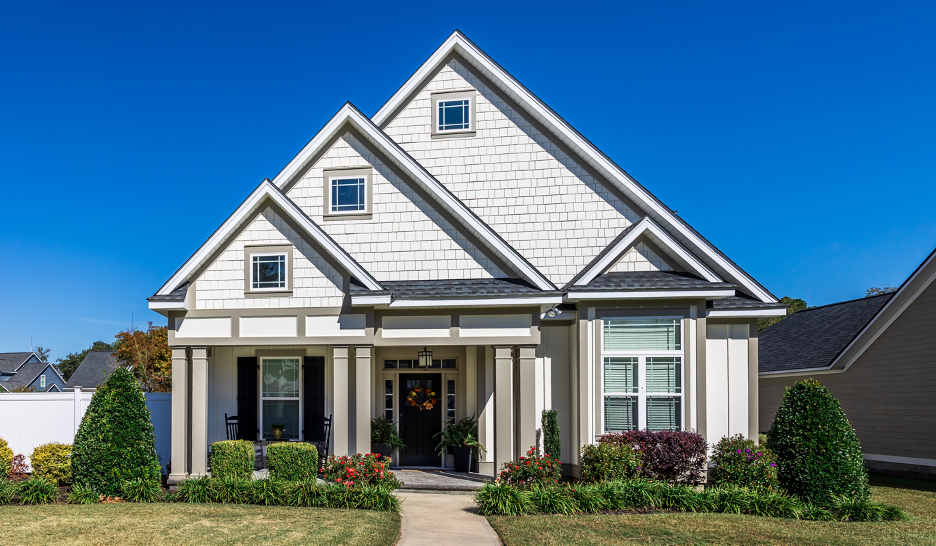 24 Feb

Comparing the Most Popular Siding Materials: Insights from a Siding Replacement Company in Des Plaines, Illinois

Has your home's siding seen better days? Starting to notice cracks or other forms of visible damage? If so, now is the time to make a change before the problem escalates.

The question is: which siding material should you choose as a replacement? There are three primary options: vinyl, wood, and fiber cement. To help you decide on the right option for your home, this siding replacement company in Des Plaines, Illinois is going to compare these options below.
Durability
In terms of durability, there's no contest: fiber cement siding is far and away the most durable siding material of the three. It lasts well over 50 years, as it is highly resistant to both water and sunlight. It requires almost no effort in terms of maintenance.
When properly installed by a siding replacement company in Des Plaines, Illinois, vinyl lasts around 30 years with very little maintenance needed. Wood can last up to 40 years, but it requires a great deal of maintenance over the years.
Maintenance Needs
We briefly touched on the maintenance needs of these siding materials. Now, let's discuss further. As we mentioned, wood siding requires the most maintenance of the three options. Not only does it need to be cleaned regularly, but stained, painted, and sealed as well. This makes it relatively expensive and time-consuming to deal with over time.
Vinyl and fiber cement, on the other hand, rarely need maintenance at all. They just need to be cleaned on occasion. If you don't clean them, they may stain and/or fade prematurely.
Appearance
All three of these siding materials have their own individual charm. However, most would regard wood siding as the best looking of the three. This is because it possesses a natural aesthetic. Not to mention, it can be painted and stained to take on a variety of different colors and styles.
Next up would be fiber cement. This siding is generally designed to look like treated wood. It has a high-end aesthetic, and most siding replacement companies in Des Plaines, Illinois offer it in a variety of colors.
Vinyl is often viewed as a middle-of-the-road siding material in terms of its aesthetics. It has somewhat of a "mass manufactured" feel to it. It's important to note here that it's the most popular of these three materials, if that's any indication of its aesthetic standing.
Cost
Cost-wise, fiber cement is the most expensive of the three. This is for good reason, as fiber cement siding typically outlasts the other materials by 15 to 30 years. In fact, over the span of time, fiber cement probably gives you the best value for the price.
Next up is wood. Wood siding tends to fall somewhere in the middle of the price range. However, when it comes to wood siding, it's important to factor in its maintenance costs, which can add up over the years.
Vinyl siding is the most affordable option. Not only is it affordable initially, but it requires very little investment in terms of maintenance, which is a big reason for its popularity.
Insulation
In terms of insulation, all three materials are solid. Wood provides the greatest insulation naturally. However, the other two materials are typically equipped with insulative foam, making them highly insulative as well.
In essence, assuming you work with a reputable siding replacement company in Des Plaines, Illinois, you shouldn't have to worry about insulation being an issue. All three materials will do a good job of keeping heat and cold out of your home.
Looking for a Siding Replacement Company in Des Plaines, Illinois?
Are you ready to install new siding on your home? Looking for the most trusted siding replacement company in Des Plaines, Illinois? If so, look no further than the experts at Aspen Exterior Company.
Our crew has installed all types of siding throughout the Des Plaines area. Regardless of the material you choose, we can get it installed quickly and correctly. Contact us today at (847) 590-5600 to get started.