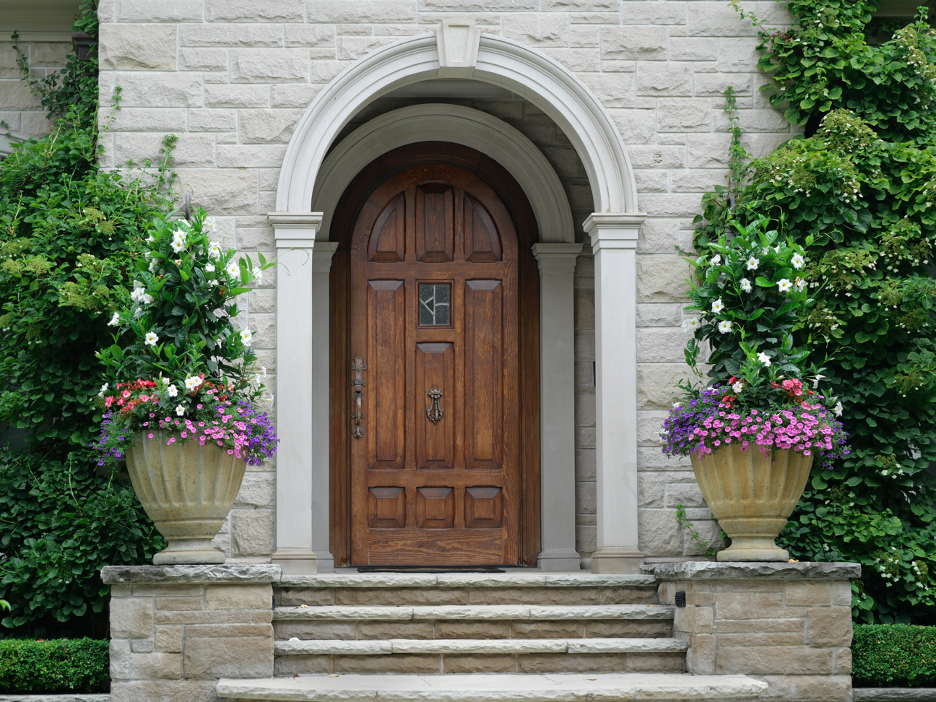 09 Apr

Should You Replace Your Entry Door? Here's How to Tell: Insights from a Door Replacement Contractor in La Grange, Illinois

Front doors don't last forever. In fact, in the La Grange area, most entry doors tend to last for a couple of decades before they need to be replaced.

That begs the question: how can you tell whether it's time to replace your entry door? To give you a better idea, this door replacement contractor in La Grange, Illinois is going to review the top signs that it's time for a new entry door.
1. There Are Strong Drafts Coming Through Your Door
One of the most common signs that it's time for a door replacement is that there are strong drafts coming through your front door. In other words, when you're standing next to your closed front door, you can feel a dramatic temperature difference between its general area and other areas in your home.
This is typically caused by deteriorated seals. When these seals deteriorate, they loosen up, and can no longer hold out cold and heat. As a result, drafts form.
In some cases, you can replace the seals on the door. However, if you've had the door for more than 20 years, you're probably better off just replacing the door in its entirety.
2. Your Door Is Hard to Open or Close
Another sign that your door needs to be replaced is that it's hard to open or close. This could be because it's dragging on the ground. It could also be because it's jamming against the doorway.
In some cases, the door can simply be realigned to allow for a smoother glide. In other cases, however, a full door replacement is the only reasonable solution. To determine the best option for your situation, you can always contact your local door replacement contractor in La Grange, Illinois and have them inspect your entry door.
3. Your Door Has Severe Cracks
Over time, due to weathering and physical impact, a door can take on splits and cracks. While these might just seem like aesthetic blights, the fact of the matter is that they can cause far bigger problems than that. More specifically, they can result in a lack of moisture protection as well as a lack of insulation.
It is possible to repair small splits and cracks — however, big splits and cracks often can't be repaired. If you have large cracks in your entry door, you might be better off replacing your door entirely.
If you need help making the right call, your door replacement contractor in La Grange, Illinois can assess the cracks and determine whether a repair or replacement is required.
4. Your Door Looks Old or Outdated
Your door doesn't necessarily need to have any functional issues to warrant a replacement. An aesthetically outdated entry door is reason enough to make a change.
Maybe your door has suffered major weathering and looks worn and tattered? Perhaps your door's style is no longer in, and it's dragging down the overall aesthetic of your home? Regardless, if you no longer like the look of your door, you can always have a new one installed.
There are all sorts of doors on the market today, each of which has its own individual style. Whether you want a solid wood door, a fiberglass door, a glass-paned door, or something else, there is sure to be an option that suits your taste. You can always contact your door replacement contractor in La Grange, Illinois for guidance.
Looking for a Door Replacement Contractor in La Grange, Illinois?
Is your entry door showing any of the issues mentioned above? If so, and if you're ready to make a change, Aspen Exterior Company is here to help.
As the top-rated door replacement contractor in La Grange, Illinois, we have installed all types of entry doors throughout the La Grange area. Regardless of the type of door you'd like to have installed, we are the people to call.
Contact us today at (847) 590-5600 to schedule a free consultation.