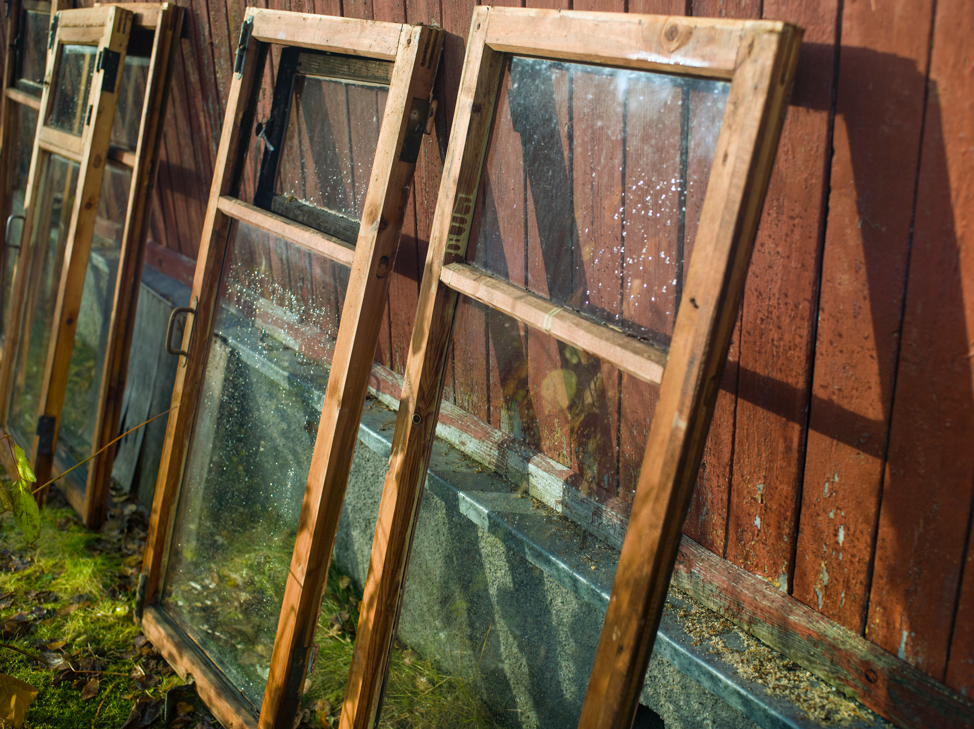 30 Nov

4 Signs You Need to Replace Your Schaumburg Windows

While windows can hold up for fairly long periods of time, they are far from indestructible. Regardless of the types of window you use, they will eventually break down, and will eventually need to be replaced.

Have you had your windows for a while? Are you starting to wonder if they're still getting the job done? If so, you're reading the right article. Here are 4 common signs that you should consider a window replacement in Schaumburg, Illinois.
1. Gradually Increasing Energy Bills
Do your electric or gas bills seem to be substantially higher than they once were? If so, a number of different things could be to blame. One of these things is your windows.
As windows age, they deteriorate, slowly losing their ability to seal out heat and cold. The result of this is that your air conditioner and heating system must work harder in order to properly maintain the temperature inside your home. Obviously, the harder your air conditioner and heater have to work, the more energy you will use.
Replacing your old windows with new windows can improve the energy efficiency of your home, preventing the influx of heat and cold, and reducing the costs of your energy bills.
2. Rough Opening and Closing
Do you have to struggle just to open and close your windows? If so, it's probably time to have them replaced. While windows shouldn't slide up and down with just the push of a finger, they shouldn't require any remarkable amount of energy to be opened or closed either.
Over time, as they take on moisture and sunlight, windows can start to warp. This warping creates a structural imbalance, causing a great deal of friction during the opening and closing processes. In most cases, there's nothing you can do to repair this warping. Replacement is the only viable solution.
3. You Can Easily Hear Traffic Noise
In addition to sealing out heat, cold, and moisture, windows are also supposed to seal out noise. While they obviously won't seal out all loud noises, they should be sealing out consistent, everyday sounds.
Generally, if you can hear the sound of passing traffic through your windows with ease, they are no longer serving their purpose adequately. Replacing your windows will, for the most part, block out these noises.
4. Antiquated Looks
The fact of the matter is that styles change over time. What was popular 15 year ago is not necessarily popular now. This applies to just about everything, with your windows being no exception.
If your windows don't match up with the rest of your home's aesthetic, it wouldn't be a bad idea to have them replaced. Allowing antiquated windows to remain on your house can kill its overall aesthetic, turning it from a handsome home to an ugly eyesore.
There are a variety of styles and colors of windows available to you. If your windows aren't to your exact liking, you might want to start thinking about an upgrade.
In Need of New Windows in Schaumburg, Illinois?
Have your windows seen better days? Are you in need of new windows in Schaumburg, Illinois? If so, Aspen Exterior Company is the team to call. If you want to see some samples in person, please feel free to stop by our recently remodeled state-of-the-art showroom.
We have a huge selection of windows to choose from, including windows from some of the top manufacturers like Sierra Pacific, Andersen, Marvin, Soft-Lite, Pella Windows, and more. Whether you're looking for wood or vinyl windows, our team can install them for you in a professional and timely manner.
Contact us today to schedule an appointment to get started!