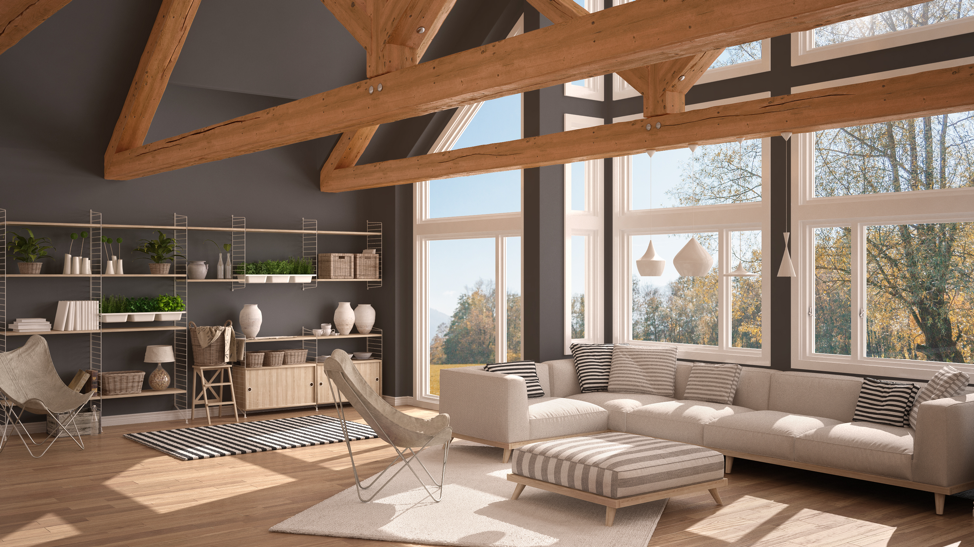 30 Jan

Which Type of Window is Right for You?

Have your Arlington Heights, Illinois windows run their course? Are you looking to install new windows on your home? If so, there are a wide variety of styles for you to choose from, all of which offer their own specific advantages.

Wondering what exactly is available to you? You're reading the right article. Below, we're going to discuss the various types of windows on the market today. Let's get into it!
Single-Hung
Single-hung windows are some of the most commonly used windows in the United States. Often times these windows are wider than they are tall, and can be opened in a vertical manner. Possessing one sliding sash, they provide a good deal of both visibility and ventilation.
You'll see single-hung windows in all types of rooms, including kitchens, living rooms, bedrooms, and otherwise. They are some of the most versatile windows in existence.
Double-Hung
Double-hung windows possess an appearance that is identical to single-hung windows. In truth, the only difference between the two types of windows is that, while single-hung windows have only one sliding sash, double-hung windows have two sliding sashes.
Because they have two sashes, double-hung windows allow for maximum ventilation. As with single-hung windows, you can find double-hung windows in all types of rooms.
Casement
Casement windows are taller than they are wide, and can be found in rooms of all kinds. Fairly common, they open in a horizontal motion, utilizing a spinning lever mechanism in order to do so.
These windows offer a great deal of visibility and ventilation. Because they can be opened at varying angles, they allow for a good deal of air flow.
Awning
Awning windows are, in a sense, like reverse casement windows. However, while casement windows open in a horizontal, outward motion, awning windows open in a vertical, outward motion.
True to their name, awning windows possess the appearance of an awning when they are open. This allows them to deflect rain, while still allowing for a good deal of ventilation.
Picture
To put it simply, picture windows are windows that don't open. These windows are framed in one area, and are used for visibility and aesthetic purposes only.
Bow
Bow windows are decorative windows that extend outward past the exterior of your home. Consisting of four or five different angled frames, they are most typically put in busy rooms such as kitchens and living rooms.
These windows can generally be opened, allowing for a great deal of ventilation. They also allow for optimal visibility and natural lighting capabilities.
Bay
Bay windows are very similar to bow windows. The only difference between the two is that, while bow windows possess four or five frames, bay windows possess just three frames.
Terrific for ventilation, visibility, and sunlight purposes, they are most typically found in kitchens, dining rooms, and living rooms.
Sliding
Sliding windows differ from many other windows in that they're generally wider than they are tall. Available in a wide range of sizes, they can be installed in a number of rooms, including bedrooms, living rooms, kitchens, and more.
These windows allow for optimal sunlight, visibility, and ventilation capabilities, making them a solid choice for any and all who are considering them.
Make Use of the top Window Company in the Arlington Heights Area
Have you made a decision on which type of window is right for you? Interesting in making use of window installation in Arlington Heights, Illinois? If so, Aspen Exterior is the company to see.
Our team is well-versed in the installation of all types of windows. Whether you want sliding windows, bay windows, hung windows, awning windows, or otherwise, we can accommodate you.
Contact us now to discuss your window needs!