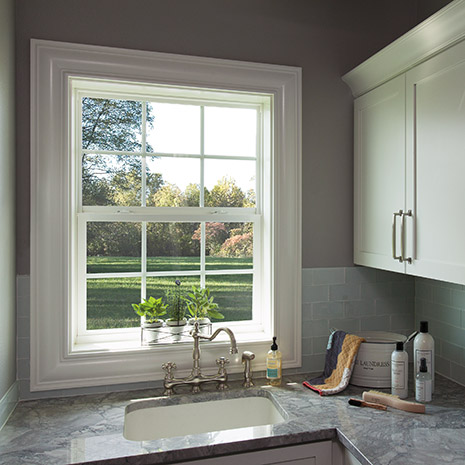 15 Jul

Pella Windows in Hoffman Estates: Thoughts from a New Window Sales and Installation Company

There is no shortage of window manufacturers in the world today, each of which puts its own individual stamp on its products. One of the best of these window manufacturers is Pella, a company that's been producing high-quality windows since 1925.

Wondering what Pella has to offer? Then read on. Below, we're going to tell you everything you need to know about Pella windows in Hoffman Estates, Illinois. Let's go!
The History of Pella
Pella got its start in the town of Pella, Iowa in 1925. The company was established by Lucille and Pete Kuyper, and built its foundation on the roll-up window—a window that opened and closed by being rolled up like a shade.
However, it wouldn't be long before the company was branching out with its windows, experimenting with different styles. As the 20th century progressed, Pella began to release casement windows, sliding windows, window doors, and a variety of other window types.
Today, Pella is one of the biggest window manufacturers in the world. Still based in Pella, Iowa, the company employs over 6,000 people and supplies windows to home remodeling companies the world over.
Pella Windows Materials
Most window manufacturers specialize in just one material. Pella forgoes this strategy, opting to manufacture their windows from a wide variety of materials. Not only does the company manufacture high quality wood windows, but vinyl and fiberglass as well.
You can check out Pella's selection of windows on their website.
Pella Windows Styles
Pella offers a number of window styles. The styles you'll have to choose from include the following.
Hung Windows
Hung windows slide open and closed in a vertical manner. Generally taller than they are wide, they're available either with one moving sash or two moving sashes. Providing ample sunlight and plentiful ventilation, they're simple, but effective.
Casement Windows
Casement windows possess the same general shape as hung windows, but instead of sliding open and closed in a vertical manner, they hinge open and closed in a horizontal manner. Like hung windows, they provide terrific sunlight and ventilation capabilities.
Awning Windows
Awning windows are unique in that they open outward in a vertical manner, forming a shape that is similar to that of an awning. Wider than they are tall, they allow for terrific ventilation while also keeping out rain and other forms of precipitation.
Sliding Windows
Sliding windows are like hung windows that have been turned on their sides. Wider than they are tall, they slide open in a horizontal manner. Note, however, that unlike hung windows, sliding windows are generally only available with one sash.
Fixed-Frame Windows
Fixed frame windows are different than all other types of windows in that they can't be opened. Available in a range of shapes and sizes, they are terrific for natural lighting and aesthetic purposes.
Bay and Bow Windows
Big and beautiful, bay and bow windows consist of between 3 and 6 angled window panes. Protruding out from the exterior of their corresponding homes, they are great for sunlight, ventilation, and aesthetic purposes.
Does Pella Provide Any Warranties?
All of Pellas windows are backed by warranties of some kind. Whereas their wood and vinyl windows come with lifetime limited warranties, their fiberglass windows' warranties vary. You can find more information here.
Have Aspen Install Pella Windows on Your Hoffman Estates Home
Are you interested in installing Pella windows in your home? Looking for window installation services in Hoffman Estates, Illinois? If so, the window specialists with Aspen Exterior Company are the people to see.
We've been installing windows professionally since our establishment in 1978. Offering all of the Pella windows discussed above, we aim to make installation as quick and efficient as possible.
Contact us today to discuss your window needs!