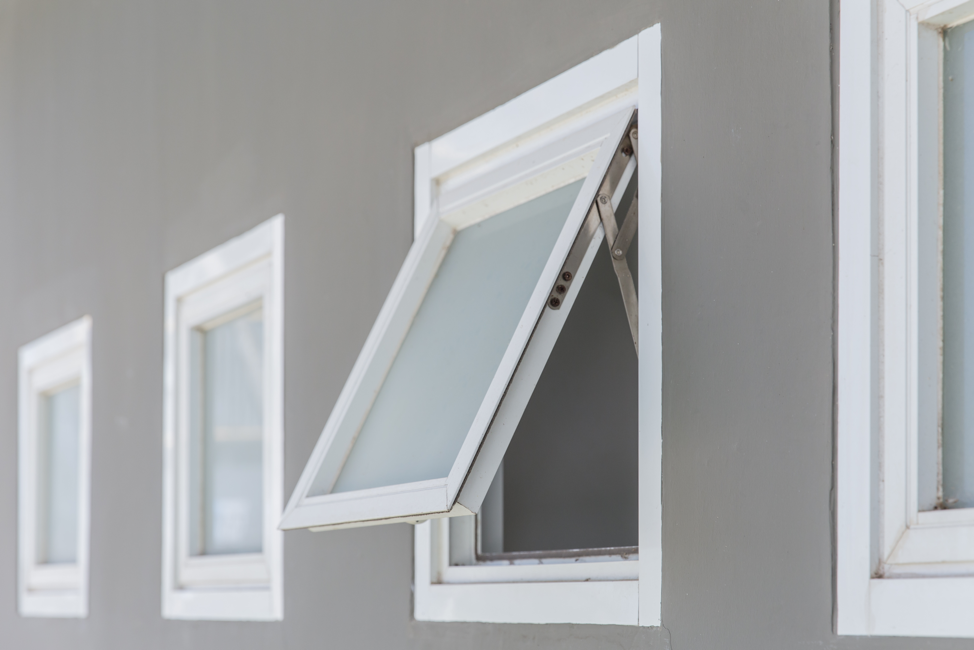 15 Aug

The Advantages and Disadvantages of Awning Windows; Insights from a Morton Grove Window Company

You are probably familiar with single and double hung windows. You're likely also familiar with sliding windows. However, maybe you're looking to try something a little different?

Fortunately, hung and sliding windows are far from the only windows available to you. There are all types of unique styles out there, each of which provides its own benefits and drawbacks.

One of the most unique windows available today is the awning window. Interested in learning more about awning windows? If so, you're in the right place. We're going to discuss their advantages and disadvantages below.
The Advantages:
Rain Protection
What sets awning windows apart from other types of windows is their rain protection capabilities. Due to the way that they open, they can be positioned in a way that create somewhat of an awning. This awning stops falling rain from deflecting inward, allowing for air ventilation during storms.
While other types of windows could be left open during storms, they would do a poor job of deflecting rainfall. As a result, they would allow water to puddle on your window sill or floor.
Ventilation Variation
On some occasions, you want your window to be wide open. On other occasions, you want your window to be cracked slightly. Fortunately, awning windows are capable of being opened to a wide variety of levels, providing you with a great deal of ventilation variation.
One thing to note, however, is that many other types of windows offer similar ventilation variation. These include sliding windows, hung windows, and casement windows, to name just a few.
Unique Aesthetic
Just about all windows have their own unique aesthetic. However, one of the most unique of the bunch is the awning window. When in an opened position, awning windows provide depth and texture to the exterior of a home.
If you're looking to make your home stand out among the rest, installing awning windows would be a terrific option.
Terrific Insulation
In addition to providing rain protection, ventilation variation, and a unique aesthetic, awning windows also provide terrific insulation. Designed to seal tightly upon closure, they prevent the inward flow of heat and cold.
Now, this isn't to say that awning windows are any more energy efficient than casement windows or hung windows. It's just to say that, if you purchase awning windows, you shouldn't have any insulation concerns.
The Disadvantages:
Becomes Dirty Quickly
Perhaps the biggest disadvantage of awning windows is that they tend to get dirty quickly. This is due to the fact that, when in an open position, they're prone to substantial amounts of rain exposure. The more rain that they come into contact with, the more dirt they become covered in.
It should also be noted that cleaning an awning window can be difficult. Due to the way that these windows open, it's almost impossible to reach their exteriors from the interior of your home. Depending on the level of the window, you might need a ladder in order to clean it.
Difficult to Fit Through
It's fairly rare that a person has to make his or her way through a window. However, lockouts sometimes occur and should be taken into consideration.
To put it simply, awning windows are difficult for most people to fit through. Generally, while they're wider than they are tall, they're not typically large enough to accommodate the size of an adult body.
Looking for a New Windows Company in Morton Grove?
Are awning windows right for your home? If so, and if you're looking to install new awning windows in Morton Grove, Illinois, we here at Aspen Exterior Company are the people to see.
Our team of dedicated, skilled, and experienced home remodelers has installed new windows of all types and styles throughout the Morton Grove area. Regardless of your needs, we can accommodate them.
Contact us now for a free quote!