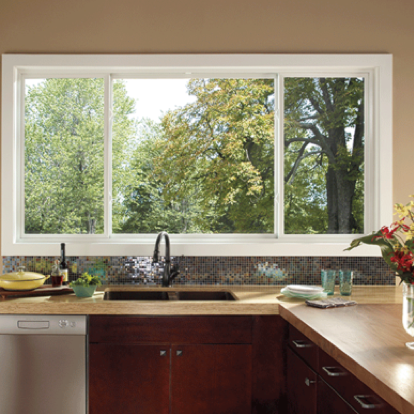 30 Aug

Sliding Windows vs Hung Windows: A Comparison from a New Windows Company in Palatine

Are you ready to make some updates to your home? Dealing with deteriorated windows? If so, a window replacement could be just what your home needs.

There are all types of window styles for you to choose from. However, two of the most popular are sliding windows and hung windows.

Are you interested in buying one of these styles? Wondering which is the best for you? Then read on. We're going to compare both types below.
Opening and Closing Configuration
As far as opening and closing goes, sliding and hung windows are the exact opposite of one another. Whereas the hung window opens in an up/down configuration, the sliding window opens in side-to-side configuration.
All other things being equal, neither one of these configurations is more beneficial than the other. They both allow for a great deal of ventilation variation, allowing you to adjust indoor temperatures gradually.
Energy Efficiency
In terms of energy efficiency, sliding and hung windows are essentially identical. When closed, both windows do a terrific job of sealing out heat and cold. As such, they allow their corresponding furnaces and air conditioners to operate with little strain.
The result of this? Less energy expenditure and lower energy costs. In essence, if your goal is to save money on energy, both sliding and hung windows are solid options.
Ease of Maintenance
All windows require maintenance from time to time. Generally, however, it's the material that will affect the amount of maintenance that needs to be performed. For instance, wood windows require much more attention than vinyl.
That being said, some types of windows are easier to perform maintenance on than are others. When it comes to sliding and hung windows, however, there isn't really a notable difference. Because these windows operate in the same general manner, their maintenance needs are essentially identical. Just lubricate their tracks on a consistent basis and you should be in the clear.
Visibility
One of the few areas where you'll notice a functional difference between sliding and hung windows is in their visibility capabilities. Because these windows are positioned in a slightly different way, they offer varied vision fields.
For instance, because sliding windows are generally wider than they are tall, they offer greater peripheral vision. Conversely, because hung windows are generally taller than they are wide, they offer easier views of the sky.
Both windows are afflicted with the problem of the intersecting sash. This is to say that their sashes meet in their middles, creating an opaque line that is impossible to see through.
However, in the end, both sliding and hung windows provide suitable levels of visibility. While they aren't entirely unimpaired, they still allow you to quickly and easily catch views of the outside world.
Sunlight
One of the primary functions of a window is for it to allow in sunlight. Unfortunately, when it comes to light transparency, not all windows are equal.
Generally, due to the fact that they sit taller, hung windows allow in slightly more sunlight than sliding windows. However, the difference is not substantial. A sliding window will still allow in plenty of natural light, ensuring that your home is well-lit throughout the day.
New Windows Installation Company Serving Palatine
Have you made a choice between sliding and hung windows? Are you in need of a new window replacement company in Palatine? If so, we at Aspen Exterior are the people to see.
We've installed new windows on homes throughout Palatine and its surrounding areas. With a team of dedicated remodelers on our side, we provide only the most professional services in the exterior remodeling industry.
Contact us now to discuss your needs!