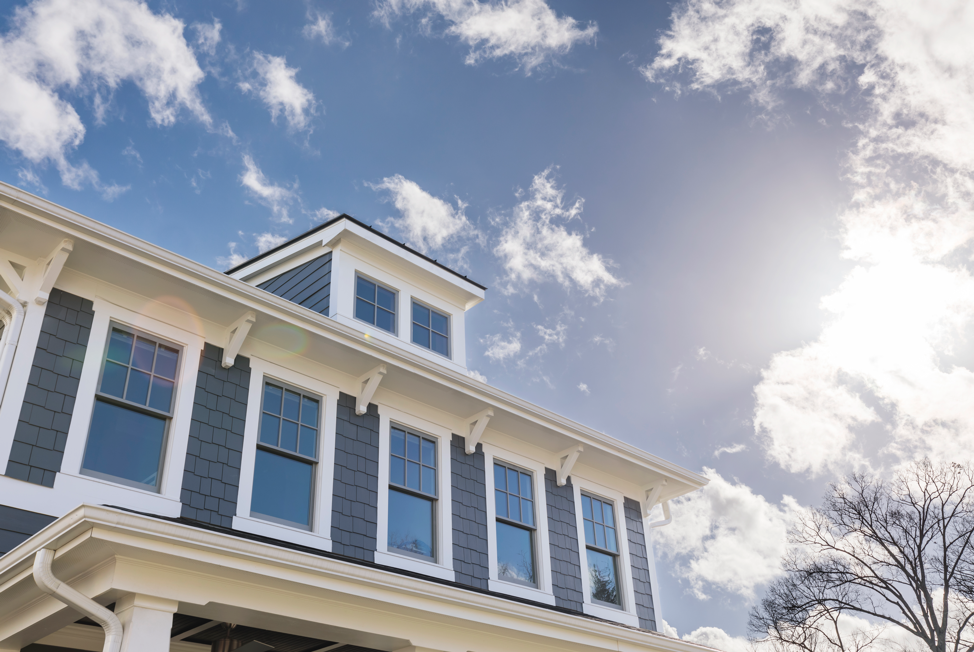 30 Nov

What Types of Windows are Available to You? Hear it from an Arlington Heights Windows Company

Have your existing home windows run their course? Hoping to replace them? If so, you're going to have to make some decisions. Most importantly, you're going to have to choose the types of windows you want to replace your existing ones with.

There are a variety of different window styles out there, each of which offers something a little different in terms of aesthetic and functionality. Looking to learn about the different types? Then you're in the right place. Hear it from an Arlington Heights home window sales and window installation company: these are the different types of windows available to you.
Single Hung Windows
Single hung windows open in an up-down motion. Generally taller than they are wide, they contain a single moving sash. This sash typically exists on the lower half of the window, and it must be pushed up in order for the window to open. Common in rooms of all kinds, single hung windows provide good ventilation, good visibility, and good sunlight distribution.
Double Hung Windows
Double hung windows are identical to single hung windows in their appearance. The only difference between the two is that, while single hung windows contain one moving sash, double hung windows contain two moving sashes. As such, double hung windows provide greater ventilation variation.
Casement Windows
Casement windows are shaped like hung windows, possessing more height than width. However, instead of opening in an up-down manner, they open in an in-out manner. To open and close a casement window, you must twist a small lever. These windows allow for a good deal of ventilation variation, while also providing good sunlight and visibility capabilities.
Sliding Windows
Sliding windows are like hung windows that have been turned on their sides. This is to say that they're wider than they are tall, and they slide open in a left-right manner. Sliding windows provide exceptional peripheral vision while simultaneously allowing for good sunlight and ventilation distribution.
Picture Windows
Picture windows are windows that can't be opened. Available in a wide variety of styles, they're mounted to walls in a way that's similar to a picture frame. While they don't allow for any ventilation, they do allow for good visibility and sunlight capabilities.
Bay Windows
A bay window consists of a series of 3 angled windowpanes. Whereas the middle pane in the series can't be opened, the outside panes can be adjusted to allow for ventilation. Bay windows protrude past the exteriors of their corresponding houses, providing both architectural and functional advantages.
Bow Windows
Bow windows look just like bay windows, except with 4 to 6 panes instead of 3. Generally allowing for a good deal of ventilation variation, they also provide ample sunlight and visibility. If you want to add an aesthetic punch to your living room or dining room, a bow window can help you do just that.
Architectural Windows
Architectural windows are any windows that don't fit into one of the above-described categories. These windows come in a variety of shapes, including circles, hexagons, triangles, and otherwise.
Architectural windows generally can't be opened, which means they don't possess any ventilation capabilities. They do, however, provide good visibility and sunlight capabilities.
Utilize the Services of an Arlington Heights Window Replacement Company
Have you made a choice? Do you require assistance? If you're looking to utilize the services of a window replacement company in Arlington Heights, Aspen Exterior Company is here to help.
We've installed all of the different types of windows reviewed above, helping homeowners to improve the functionality and aesthetics of their properties. We would be glad to do the same for your home.
Contact us today to discuss your needs!