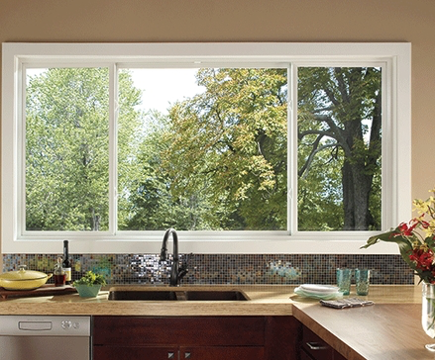 09 Feb

Looking to Install New Windows in Barrington? Here are Four Reputable Window Manufacturers to Consider

Have your windows run their course? Looking to install new windows in Barrington? If so, it's important that you choose a reputable supplier. Buying from a bad supplier is a surefire way to end up with bad windows.

Now, you might be wondering: which window manufacturers are the most reputable? While there are all sorts of reputable window manufacturers out there, some stand above the rest. Curious as to which brands are the best? We're going to review them below.
Pella Windows
One of the most renowned window manufacturers in the world, Pella has been on the cutting edge of window innovation since 1925. Though it was originally established in Iowa, it now distributes windows to all corners of the world.
Pella manufactures windows in a variety of materials. These include wood, vinyl, and fiberglass. The company offers a number of styles as well, including but not limited to bay, bow, casement, single hung, double hung, sliding, and awning.
Like many window manufacturers, Pella offers lifetime warranties on all of its windows. As such, if you buy Pella windows that end up suffering manufacturing flaws, Pella will repair or replace them free of charge.
Marvin Windows
Another top-notch window manufacturer is Marvin, a company that manufactures windows of all materials. These materials include vinyl, wood, aluminum, and fiberglass.
Like Pella, Marvin works with a variety of styles. Some of the styles offered by Marvin include bow, bay, casement, sliding, single hung, double hung, and awning.
Marvin's windows thrive on all fronts. Not only are they exceedingly durable, but extremely efficient as well. They come with lifetime warranties, ensuring that they'll be covered in the event that they suffer manufacturing flaws.
Soft-lite Windows
When it comes to vinyl windows, few companies are as renowned as Soft-Lite. Established in 1937, Soft-lite has always been at the forefront of vinyl window technology and manufacturing. Their windows are known for being durable, attractive, and energy efficient.
Like Pella and Marvin, Soft-lite offers a variety of window styles. These styles include but aren't limited to awning windows, casement windows, hung windows, and bay windows. If you're in need of one, Soft-Lite can make you custom windows as well.
Warranties on Soft-lite windows are excellent, lasting for the life of the window. As such, you won't have to worry about being short-changed over manufacturing flaws. If your window succumbs to these flaws, it will be replaced or repaired by Soft-lite free of charge.
Sierra Pacific Windows
If you're interested in wood windows, specifically, you might consider going with Sierra Pacific. While the company manufactures vinyl and aluminum windows as well, their true specialty lies in wood.
It doesn't matter which style you're looking for. Whether it's awning, casement, hung, bay, bow, or otherwise, Sierra Pacific can accommodate you. They even make custom windows.
Unlike Pella, Marvin, and Soft-life, Sierra Pacific does not provide lifetime warranties. Instead, their warranties cover parts for 10 years and glass for 20 years. Like the other companies, they only cover incidents caused by manufacturing flaws.
Need New Windows in Barrington?
Are you interested in installing new windows from one of these manufacturers? In need of window installation services in Barrington? If so, the remodeling specialists with Aspen Exterior Company are the people to see.
We offer windows from all of the suppliers reviewed above, and we've used them to enhance the homes of countless Barrington residents. Regardless of your window needs, our team of seasoned and skilled specialists can accommodate you.
Contact us now to get the process started!