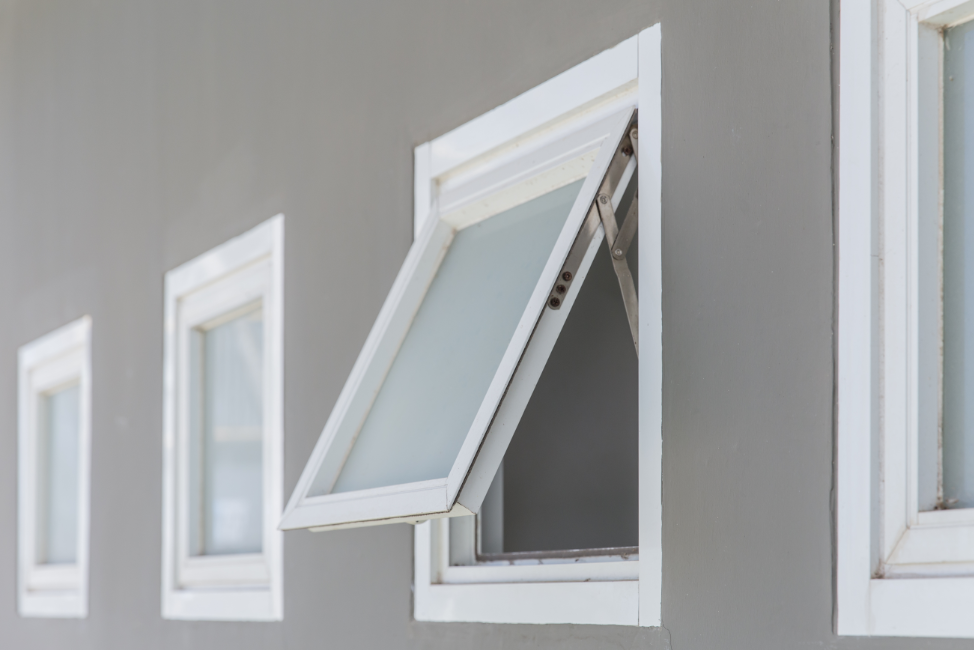 24 Feb

Awning Windows vs Sliding Windows: A Wheeling Window Replacement Company Weighs In

Are you looking to enhance the aesthetic of your home? If so, installing new windows could absolutely do the trick. There are all sorts of windows on the market today, each of which provides its own unique set of characteristics.

Interested in installing a window that's wider than it is tall? If so, awning windows or sliding windows are your best bet. Wondering how they compare against one another? Then read below. This Wheeling window replacement company has you covered.
Visibility
In terms of visibility, awning windows and sliding windows are just about equals. Both are wider than they are tall, allowing for a great range of peripheral vision but a limited range of upward and downward vision.
It's important to note, however, that whereas a sliding window has an opaque vertical bar in its middle while closed, an awning window does not. As such, awning windows offer a slightly better visual path than siding windows.
Sunlight
When it comes to sunlight, sliding windows and awning windows are, again, equals. When compared to taller windows, such as hung windows and casement windows, their sunlight capabilities are limited.
That said, they can still be used to illuminate a room. While they may not light it up as well as some other windows could, they won't exactly leave it dark either.
Ventilation
As far as ventilation goes, sliding windows are superior to awning windows. While both windows can allow for ventilation of some kind, sliding windows provide much more variation.
This is due to the way that each window opens. Sliding windows open in a left-to-right manner, allowing for great amounts of variation. Awning windows, on the other hand, open in an in-and-out manner, providing only scarce amounts of ventilation.
Aesthetics
Aesthetically speaking, awning windows and sliding windows are slightly different. When they're closed, they possess the same general appearance (they're wider than they are tall).
When they're open, they're quite a bit different. As the name suggests, opened awning windows have a sort of "awning" aesthetic. Their panes are angled away from the tops of their frames, jutting out past the exteriors of their corresponding homes and giving those homes a textured appearance.
Sliding windows, on the other hand, possess the same general appearance whether they're opened or closed. The only difference is that their sashes will be shifted to the left or to the right.
Special Features
The biggest difference between awning windows and sliding windows is in their special features. Simply put, sliding windows don't have any. Conversely, awning windows do.
When an awning window is opened, it creates an awning effect. As such, when rain comes pouring down, the awning window deflects the rain like — you guessed it — an awning. The benefit of this? It allows the window to be left open during rainstorms, providing ventilation without allowing rain to splash into the home.
This feature is unique to awning windows. No other window has the capability to hold off rain while also allowing for ventilation. They can only do one or the other at a given time.
Need New Windows? Utilize the Services of a Wheeling Window Replacement Company
Have you made a choice between awning windows and sliding windows? Looking to utilize the services of a Wheeling window replacement company? If so, Aspen Exterior Company has you covered.
Our team has installed countless windows throughout the Wheeling area, helping to improve the functionality and aesthetics of many homes. Regardless of your window needs, we can accommodate you.
Contact us now to get the process started!