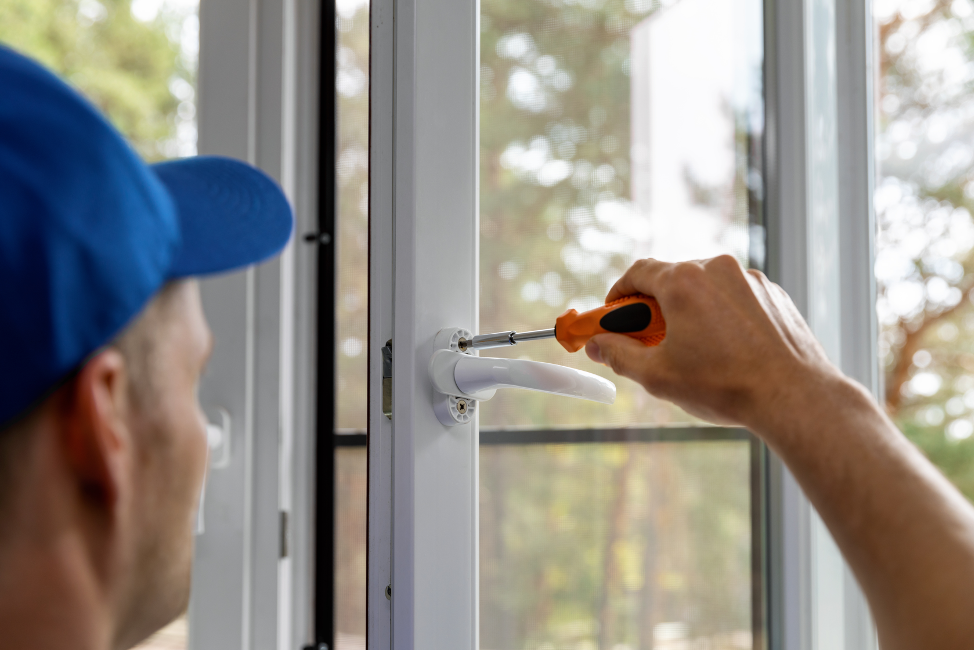 09 Apr

Vinyl Windows or Wood Windows: Which is the Better Choice for Your Inverness Home?

Are you getting ready to install new windows on your Inverness home? If so, you have an important decision to make: which material should you go with?

Today's windows can be made out of a number of different materials. However, the two most popular tend to be vinyl and wood. Need help choosing between the two? We're going to help by comparing both options below.
Which is More Durable?
When it comes to durability, wood and vinyl windows are fairly similar. When properly maintained, they'll generally offer around 20 to 25 years of use.
One thing to note here is that wood windows are much more susceptible to sun and water damage. As such, if you want to get the most out of them, they will need much more attention than vinyl windows.
Which Requires More Maintenance?
As was just noted, wood windows are much more susceptible to the effects of water and sunlight than vinyl windows. What does this mean? It means that, in order for them to thrive, they will require a higher level of maintenance.
Whereas vinyl windows can get by with an occasional cleaning, wood windows require cleaning, sanding, sealing, and painting. It's recommended that these tasks be carried out every 3 to 5 years. If they're not, your wood windows could begin to warp far before their time.
These differences in maintenance have two consequences. For one, wood windows take up more of your time, and two, wood windows require you to spend more in terms of maintenance costs.
Which Has the Greater Aesthetic?
Aesthetics are, by and large, subjective. Have you ever heard the saying, "one man's trash is another man's treasure"? In the end, it's all a matter of taste.
That said, many homeowners would agree that wood windows carry a greater aesthetic than vinyl windows. Why is this? It has a lot to do with their authenticity.
Wood is a natural material, and as such, it carries a sort of rustic beauty. Vinyl, on the other hand, is a manufactured material. This doesn't mean that it's unattractive, by any means. It just means that it's lacking some of the inherent charm found in wood.
All of that said, both materials are available in a variety of styles, and, while vinyl can't be painted like wood can, it still comes in a number of color options. Our design team can help you assess both and choose the one that best aligns with your preferences.
Which is More Expensive?
In terms of cost, wood and vinyl windows are essentially equals. Either can be purchased and installed for between $300 and $450.
That being said, because it's much more maintenance-intensive, wood will end up costing more over time. After all, you will need to pay for sandpaper, sealer, and paint. This is not the case with vinyl windows.
Which is Easier to Clean?
Both wood and vinyl windows are relatively easy to clean. You shouldn't have much trouble keeping them spot-free, regardless of the type you choose.
It's important to note, though, that they require different cleaning products. Whereas wood windows will benefit from a wood cleaner, vinyl windows can be cleaned by windowpane cleaner.
Ready to Install New Windows on Your Inverness Home?
Have you made your choice? Ready to install new windows on your Inverness home? If so, we here at Aspen Exterior Company are the people to see.
As Inverness's premier home remodeling company, we've installed windows on countless homes throughout the area. Regardless of your window preferences, our team can accommodate you.
Contact us now to get the process started!