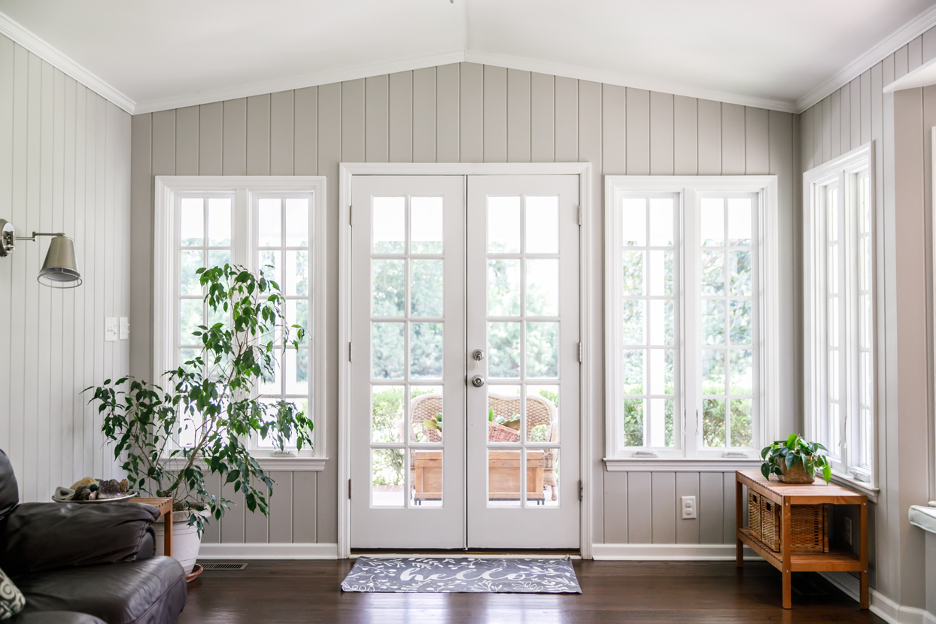 24 Aug

What Types of New and Replacement Windows are There? A Palatine Home Remodeling Company Answers

Are your windows nearing the end of their lifespan? Looking to replace them? If so, you have some decisions to make. First and foremost, you'll have to choose the types of windows that you're going to use in your replacement.

There are many different types of windows available, each of which has different pros and cons. Looking to learn more about your options? This Palatine home remodeling company has you covered.
Single Hung Windows
Single hung windows can be opened and closed in an up-down manner. Taller than they are wide, they possess a single moving sash as well as an immobile sash. The moving sash is typically positioned on the window's lower half, and it must be pushed down and pulled up in order to change positions.
Single hung windows provide good visibility, good sunlight, and good ventilation. As a result, they are appropriate in all kinds of rooms. If you're looking for something basic, this could be a solid option for you.
Double Hung Windows
Double hung windows are very much like single hung windows, with the only real difference being in their number of moveable sashes. Whereas a single hung window has one moveable sash, a double hung window has two. Because of this, double hung windows provide greater ventilation variation.
Like single hung windows, double hung windows are commonly used in rooms of all kinds. When closed, the two windows look nearly identical.
Sliding Windows
Sliding windows are essentially hung windows that have been turned sideways. Wider than they are tall, they allow for a great amount of peripheral vision. In terms of sunlight and ventilation, they're about average, capable of being adjusted slightly to allow in varying levels of air.
Casement Windows
Casement windows have the same general appearance as hung windows, as they're taller than they are wide. The difference is in the way that they open. Whereas hung windows open in an up-down manner, casement windows open in an in-out manner, making use of a small lever that allows it to be opened. Offering good sunlight, visibility, and ventilation capabilities, they work well in any type of room.
Bay Windows
A bay window is a window that possesses 3 angled windowpanes. The middle of these panes sits parallel to the outside of the house while, the other two panes angle in toward the house. Sticking out past the exteriors of their corresponding homes, bay windows bring a lot of character, not to mention sunlight, visibility, and ventilation variation.
If you're looking to add an aesthetic centerpiece to a room, installing a bay window could certainly do the trick.
Bow Windows
Bow windows are like bay windows, but with 4 to 6 panes as opposed to 3. Like bay windows, they act as the centerpieces of their respective rooms, providing them with ample atmosphere, sunlight, visibility, and ventilation.
Picture Windows
Looking for a window that can't be opened? If so, you should install a picture window. These windows provide plenty of sunlight and visibility, but they offer nothing in the way of ventilation. Generally speaking, they're installed at high areas where you wouldn't want someone to be able to open a window. Aptly named, they're like picture frames, but with transparent glass as opposed to photos.
In Need of a Palatine Home Remodeling Company?
Have you chosen your material? Looking for a company to install your windows? If so, and if you're looking to utilize the assistance of a Palatine home remodeling company, Aspen Exterior Company can help.
We're well-versed when it comes to window installations, having installed all types of windows throughout the Palatine area. Regardless of your needs, we have you covered.
Contact us today to request a free quote!