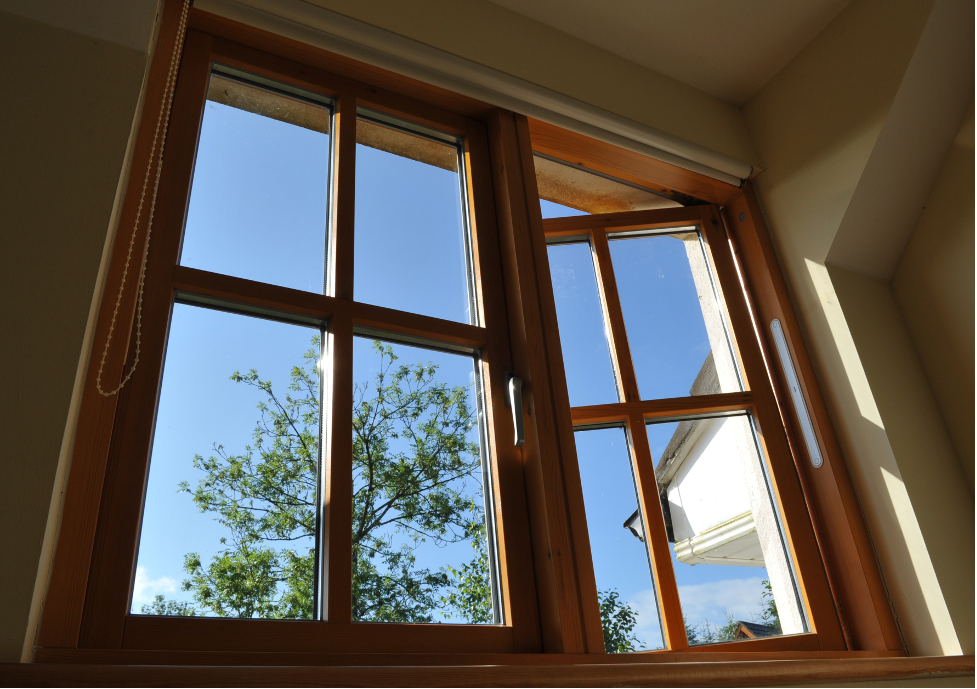 09 Nov

Wood Windows vs Vinyl Windows: A Barrington Hills New Windows Company Compares

Are you ready to make some upgrades to your home? Maybe you're thinking about replacing your windows, in particular? If so, all that's left to do now is to choose a replacement window.

Many homeowners can quickly narrow their options down to wood and vinyl. The question is: which one should you opt for? It's a great question, and one that this Barrington Hills new windows company can help you answer. Without further ado, here's a detailed comparison of wood and vinyl windows.
The Pros of Wood Windows
An Infinite Number of Color Options
Wood windows are unique from others in that they can be painted. As a result, they allow for an infinite number of color options.
Not to mention, if you ever want to change the color of your windows, wood will allow you to do so. You can simply buy some paint and apply a few coats, and your windows will look brand new.
Natural Aesthetic
Though aesthetics are highly subject to personal preference, most would agree that wood windows are aesthetically attractive. Possessing a natural and earthy appearance, they bring an element of luxury to any home where they're installed.
Excellent Insulation
When it comes to windows, insulation is important. Fortunately, wood windows provide terrific insulation. Thick and dense, they do an excellent job of sealing out heat and cold — not to mention sound waves.
The Cons of Wood Windows
Maintenance Intensive
Wood windows offer reasonable durability. However, in order to get the most out of them, there is a relatively high amount of maintenance that is recommended. In addition to requiring regular cleanings, they also need to be sealed and painted regularly as well. As such, their upkeep can be a little expensive (and time-consuming).
On the Expensive Side
Though they're not considered to be unreasonably expensive, wood windows are more expensive than vinyl ones. If you plan on installing more than one, you're going to end up paying a lot more than you would with vinyl.
The Pros of Vinyl Windows
Require Little Maintenance
Generally speaking, vinyl windows require very little maintenance. In most cases, they just need to be cleaned from time to time (if at all). This is mainly due to their superb weather-resistance capabilities.
Relatively Affordable
Whether you're talking about their purchase price, their installation price, or their maintenance costs, vinyl windows are relatively affordable. In fact, they're the most affordable windows on the market today.
Durable
Not only are vinyl windows low maintenance, but they're also quite durable as well. You can typically expect to get 20 to 40 years out of vinyl windows, and that's with almost no upkeep whatsoever. As long as you keep them clean, they should serve you well for the foreseeable future.
The Cons of Vinyl Windows
Few Color Options
One of the main complaints with vinyl windows is that they don't respond well to paint. As such, they shouldn't really be painted. The problem with this, of course, is that it limits your color options. Yes, there's still a decent selection of colors available, but it pales in comparison to wood windows.
Less Insulative
Vinyl windows provide sub-standard insulation as compared to wood windows. Note, though, that some vinyl windows are adorned with insulative foam. If you install the latter, you shouldn't have much trouble in terms of insulation.
Looking for a New Windows Company in Barrington Hills, Illinois?
Have you made your decision? Are you looking to hire a Barrington Hills new windows company? If so, Aspen Exterior Company is here to help.
We've been installing new windows in the Barrington Hills area for over 40 years, and during that time, we've helped countless residents to enhance the look and functionality of their homes. Regardless of your window needs, we can accommodate them.
Contact us today to discuss your options!