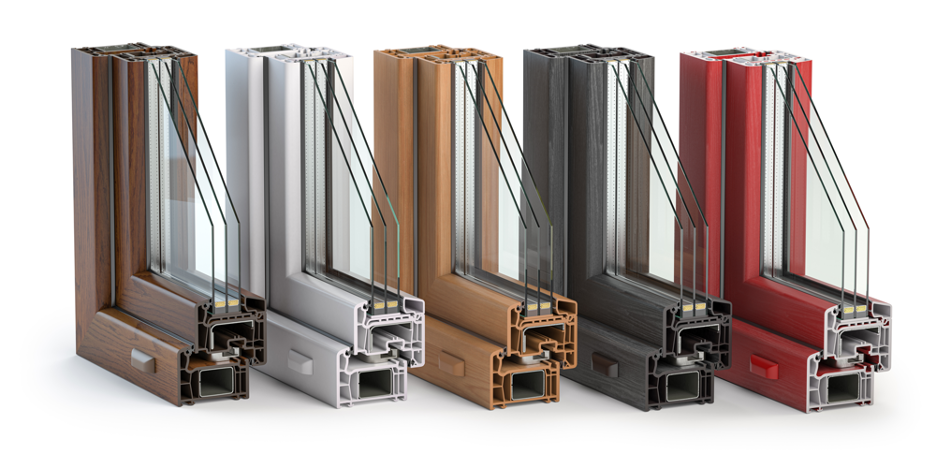 24 Aug

Three Window Materials to Consider: Insights from a Window Replacement Company in Morton Grove, Illinois

Are you looking to replace your home's windows? If so, you're going to have to choose a material. However, this isn't always as easy as it might sound.

Are you curious about the various window materials that are available to you? Then take it from a window replacement company in Morton Grove, Illinois: here are three materials you should consider for your replacement windows.
Wood Replacement Windows
The first window material we're going to discuss is wood. Wood windows are a classic option that provides an elegant and timeless aesthetic. Possessing a rustic flair, wood windows can give any home an authentic feel.
Unlike many other window materials, wood can be painted. As such, wood windows can take on any color you prefer. If you wanted powder blue windows in your kids' playroom, for example, it could easily be done. It's as simple as finding the right paint.
Note, though, that wood windows aren't just aesthetically pleasing. They have a lot to offer in terms of functionality as well. Fairly durable, they're capable of lasting up to 40 years. Due to their thick and dense construct, they also have terrific insulative qualities. In other words, they help to keep their corresponding homes either cold or warm, depending on the weather.
The downside to wood windows? They require a great deal of maintenance. Not only do they need to be cleaned, but repainted and re-sealed as well. This level of maintenance drives up not only the cost of the window, but the level of commitment required by its user as well.
That said, wood windows are an excellent option. Their initial purchase price is reasonable, and they provide a ton of value for the price. If you're looking for a great deal on wood windows in Morton Grove, give us a call today.
Vinyl Replacement Windows
The next replacement window material we're going to discuss is vinyl. A highly popular material, it possesses solid aesthetics and functionality at an affordable price.
While it doesn't quite have the warm, authentic feel of wood, vinyl still aesthetically-pleasing. Available in a variety of colors and styles, there's almost sure to be one that suits your preferences and needs.
In most cases, vinyl windows last around 30 years. Note, though, that they require very little maintenance along the way. They typically only need to be cleaned from time to time.
In terms of insulation, they can be hit-or-miss. When looking for vinyl windows in Morton Grove, the key is to find ones with insulative inlays. Vinyl windows without these inlays provide almost no insulation at all, which means they can be a little drafty, even in the best of condition.
If you're looking for an affordable but effective window that offers up reasonably attractive aesthetics, you can't go wrong with vinyl. It might not blow anyone away with its looks, but it will absolutely get the job done.
Fiberglass Replacement Windows
Fiberglass windows are like vinyl windows that have been taken up a notch. They're synthetic like vinyl windows, but they offer much more in terms of durability and aesthetics.
These windows can last up to 60 years, and they stand very little chance of cracking, chipping, or otherwise. When it comes to their weather resistance, insulative fiberglass windows are on a similar level to wood windows.
One of the things you'll notice about fiberglass windows in Morton Grove is that they're often designed to mimic the look of wood. There is a discernible difference, but it's minimal. In other words, fiberglass looks a lot like natural wood, and it's tough to tell the difference.
The downside? It's relatively expensive to install. However, when you consider its durability and its low maintenance needs, it provides a ton of value.
Looking for a Window Replacement Company in Morton Grove, Illinois?
Are you ready to replace your windows? Have you chosen your preferred material? If so, and if you're looking for the top-rated window replacement company in Morton Grove, Illinois, the team at Aspen Exterior is here to help.
We have installed replacement windows on countless homes throughout the Morton Grove area. Regardless of the material you prefer, we can get it done right. Contact us today to get started.