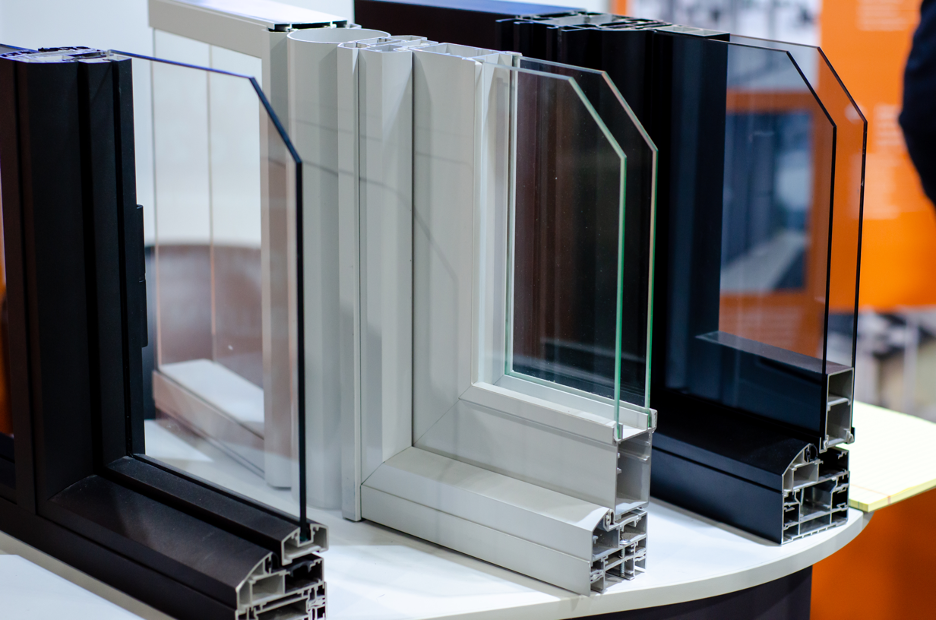 09 Jan

Choosing the Right Material for Your Windows: Insights from a New and Replacement Windows Company in Golf, Illinois

Not only do residential windows come in a wide variety of styles, but in a wide variety of materials as well. Each of these materials comes with its own set of characteristics, and they each have their own pros and cons.

With that said, you might be wondering: which material should you choose? In the end, that comes down to your personal needs and preferences. Do you need some help deciding? This replacement windows company in Golf, Illinois is going to review the characteristics of all the most popular window materials below.
Wood Windows
If you want a classic and elegant aesthetic, you should go with wood windows. Wood is the traditional window material, and it's been in use for hundreds of years. Not only does it provide an authentic appearance, but it's also capable of being stained and painted, allowing for a variety of styles.
Wood windows provide superb insulation and are quite resistant to physical trauma. Note, though, that they're susceptible to moisture and sunlight and, therefore, require a good deal of maintenance over the years. This maintenance entails not only cleaning but sealing as well.
When installed by a professional replacement windows company in Golf, Illinois, wood windows typically last between 40 and 60 years. The better you maintain them, the longer they'll last.
Vinyl Windows
These days, the most popular window material is vinyl. Why are vinyl windows so popular? They're relatively affordable, and they require almost nothing in terms of maintenance. In most cases, they only need to be cleaned from time to time.
Aesthetically speaking, vinyl windows have a "mass-manufactured" feel. For this reason, they're generally regarded as less aesthetically pleasing than many other types of windows. Nonetheless, they still offer a decent aesthetic, and are available in many colors.
Performance-wise, they excel in most areas. Not only do they thrive through moisture, sunlight, and physical trauma, but, because they're lined with insulation, they also do a good job of enhancing a home's energy efficiency.
In most cases, vinyl windows last between 20 and 40 years. The exact lifespan of your windows is dependent on the conditions they're exposed to.
Fiberglass Windows
Perhaps the most intriguing of all window materials is fiberglass. Fiberglass offers up a variety of beneficial characteristics, proving not only functionally beneficial but aesthetically beneficial as well.
In general, fiberglass windows are designed to look like stained wood. While they're not perfect mimics of wood, they're close enough, and will do a lot to enhance the aesthetic of a home. Available in a variety of colors, there's sure to be a set that matches your home.
On the functional side, fiberglass windows are exceptional. Highly resistant to rain, sunlight, and physical trauma, they require almost nothing in the way of maintenance. Like vinyl windows, they only need to be cleaned on occasion.
In addition, fiberglass windows are equipped with insulative strips. Therefore, they do a terrific job of keeping out heat and cold. Assuming your Golf, Illinois replacement windows company installs them properly, they'll keep your energy bills reasonably priced.
You can expect fiberglass windows to last well over 50 years, with some having the capability to last up to 70 years. Note, though, that they can be expensive, at least in the short term.
Looking for the Best Replacement Windows Company in Golf, Illinois?
Have you chosen the ideal material for your new windows? Ready to have them installed by the best replacement windows company in Golf, Illinois? If so, Aspen Exterior is the company to call.
Our crew has installed all types of residential windows throughout the Golf area. Regardless of style, material, and window size you're looking for, we're sure to have the perfect option for your home. Contact us today at (847) 590-5600 to schedule a free consultation.